POLLAROLI Matteo A.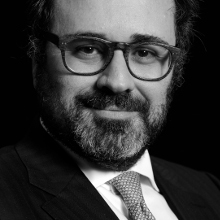 Date of birth: 18 March 1973
Languages: Mother tongue Italian, fluent in English and French
2013: Admitted to the bar of the Supreme Courts in Italy
2009: Ph.D. in European Civil, Commercial and Employment Contract Law, University Ca' Foscari, Venice
2000: Qualified Lawyer and Member of Italian Bar Council Milan, Italy
1997: Law Degree at Università degli Studi of Milan
Member of:
SECOLA - Society of European Contract Law
AIDLASS – Employment and social security lawyers Association
AGI - Italian Employment Lawyers Association
EELA - European Employment Lawyers Association
Le informazioni riportate sono state caricate sul sito dell'Università Ca' Foscari Venezia direttamente dall'utente a cui si riferisce la pagina. La correttezza e veridicità delle informazioni pubblicate sono di esclusiva responsabilità del singolo utente.