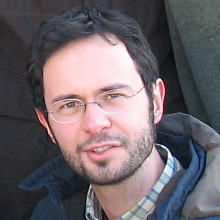 Dati relazione
Periodo di riferimento

15/02/2018 - 14/02/2021
Afferenza

Dipartimento di Economia
Ruolo

Professori Associati
Attività didattica
| A.A. | Insegnamento | Codice | Voto | Voto medio area |
| --- | --- | --- | --- | --- |
| 2017/2018 | EMPIRICAL ECONOMICS | EM2063 | 3 | 3.1 |
| 2017/2018 | POLITICA ECONOMICA | ET0052 | 2.8 | 3.1 |
| 2017/2018 | POLITICA ECONOMICA I | ET0053 | 3.1 | 3.1 |
| 2018/2019 | EMPIRICAL ECONOMICS | EM2063 | | |
| 2018/2019 | POLITICA ECONOMICA | ET0052 | 2.9 | 3.1 |
| 2019/2020 | EMPIRICAL ECONOMICS | EM2063 | 6.7 | 7.6 |
| 2019/2020 | POLITICA ECONOMICA | ET0052 | 7.2 | 7.6 |
Tesi
| Anno solare | Tipologia | Tesi Relatore | Tesi Correlatore |
| --- | --- | --- | --- |
| 2018 | Corso di laurea | 12 | |
| 2019 | Corso di laurea | 7 | |
| 2020 | Corso di laurea | 7 | |
| 2020 | Corso di laurea magistrale | 3 | 6 |
Finanziamenti
SHARE-DEV3 Achieving world-class standards in all SHARE countries
SSHOC - Social Sciences and Humanities Open Cloud
Ricerche sviluppate e in corso
Analisi delle condizioni socioeconomiche e di salute degli anziani
Ooccupazione, disoccupazione, scelte di pensionamento
Scelte di risparmio ed investimento delle famiglie lungo il ciclo di vita
Trade barriers in Commodity Markets
Pubblicazioni realizzate nel triennio
Maria Bruna Zolin, Danilo Cavapozzi, Martina Mazzarolo (2021), Food security and trade policies: evidence from the milk sector case study in BRITISH FOOD JOURNAL, vol. 123, pp. 59-72 (ISSN 0007-070X) (Articolo su rivista)
Danilo Cavapozzi; Francesca Zantomio (2021), Senior tourism in Italy: the role of disability and socioeconomic characteristics in JOURNAL OF POPULATION AGEING, vol. 14, pp. 229-245 (ISSN 1874-7884) (Articolo su rivista)
Danilo Cavapozzi, Martina Mazzarolo, Maria Bruna Zolin (2020), Abolition of a Trade Barrier: the Case of the EU Milk Quota and the Chinese Market in TRANSITION STUDIES REVIEW, vol. 27 (2), pp. 51-68 (ISSN 1614-4007) (Articolo su rivista)
Cavapozzi, Danilo; Fiore, Simona; Pasini, Giacomo (2020), Divorce and well-being. Disentangling the role of stress and socio economic status in THE JOURNAL OF THE ECONOMICS OF AGEING, vol. 16, pp. 100212 (ISSN 2212-828X) (Articolo su rivista)
Agar Brugiavini, Danilo Cavapozzi, Mario Padula, Yuri Pettinicchi (2020), On the effect of financial education on financial literacy: evidence from a sample of college students in JOURNAL OF PENSION ECONOMICS AND FINANCE, vol. 19, pp. 344-352 (ISSN 1474-7472) (Articolo su rivista)
Michele Belloni, Agar Brugiavini, Raluca E. Buia, Ludovico Carrino, Danilo Cavapozzi, Cristina Orso, Giacomo Pasini (2020), What do we learn about redistribution effects of pension systems from internationally comparable measures of Social Security Wealth? in JOURNAL OF PENSION ECONOMICS AND FINANCE, vol. 19, pp. 548-566 (ISSN 1474-7472) (Articolo su rivista)
Danilo Cavapozzi, Chiara Dal Bianco (2020), Does retirement decrease the familiarity with ICT of older individuals? , Working Paper Series - Department of Economics of the Ca' Foscari University of Venice in WORKING PAPER-DEPARTMENT OF ECONOMICS, CÀ FOSCARI. UNIVERSITY OF VENICE, Department of Economics of the Ca' Foscari University of Venice, vol. 01/2020 (ISSN 1827-3580) (Articolo su libro)
Danilo Cavapozzi, Simona Fiore, Giacomo Pasini (2019), Family dissolution and labour supply decisions over the life cycle in A. Börsch-Supan, K. Andersen-Ranberg, J. Bristle, A. Brugiavini, F. Jusot, H. Litwin, G. Weber, Health and socioeconomic status over the life course: First results from SHARE waves 6 and 7, Berlin/Boston, De Gruyter, pp. 149-156 (ISBN 978-3-11-061723-8; 978-3-11-061724-5; 978-3-11-061745-0) (Articolo su libro)
Michele Belloni, Danilo Cavapozzi, Chiara Dal Bianco, Yao Pan, Serena Trucchi (2019), How do early-life conditions shape health age profiles late in life? in A. Börsch-Supan, K. Andersen-Ranberg, J. Bristle, A. Brugiavini, F. Jusot, H. Litwin, G. Weber, Health and socio-economic status over the life course. First results from SHARE Waves 6 and 7, Berlino, De Gruyter, pp. 91-98 (ISBN 978-3-11-061723-8; 978-3-11-061724-5; 978-3-11-061745-0) (Articolo su libro)
Danilo Cavapozzi, Chiara Dal Bianco (2018), The effect of work disability on the intention to retire of older workers , Working Paper Series - Department of Economics of the Ca' Foscari University of Venice in WORKING PAPER-DEPARTMENT OF ECONOMICS, CÀ FOSCARI. UNIVERSITY OF VENICE, Department of Economics of the Ca' Foscari University of Venice, vol. 26/2018 (ISSN 1827-3580) (Articolo su libro)
Agar Brugiavini; Danilo Cavapozzi; Yao Pan (2018), Urban-rural differences in social policies: the case of the hukou system in China , China's Global Political Economy, Routledge, pp. 55-72 (ISBN 978-1-138-10373-3; 978-1-315-10256-6) (Articolo su libro)
Tesi di laurea/dottorato anno solare
Sono stato secondo supervisore di Yao Pan, studentessa del dottorato di Economia di Ca' Foscari, che ha discusso la tesi nel marzo 2018.
Partecipazione a comitati editoriali di riviste/collane scientifiche
Editorial board di Social Indicators Research
Descrizione dell'attività di ricerca svolta nel triennio e gli obiettivi futuri
Una parte maggioritaria della mia attività scientifica si concentra sull'economia dell'invecchiamento ed è collegata alla mia partecipazione allo sviluppo dell'indagine internazionale SHARE all'interno dell'unità di Venezia coordinata da Agar Brugiavini. Un aspetto innovativo di questa indagine è la raccolta di dati retrospettivi (SHARELIFE) sull'intera storia della vita degli intervistati. Questi dati retrospettivi sono alla base di due lavori con Giacomo Pasini e Simona Fiore. Il primo, pubblicato su capitolo di volume edito da De Gruyter, si focalizza sulle conseguenze del divorzio sulla condizione lavorativa ed alla loro dinamica temporale. Il secondo, pubblicato sul Journal of the Economics of Ageing, studia il ruolo di stress e condizione economica nella determinazione delle variazioni del benessere individuale collegate al divorzio. Gli stessi dati sono poi stati utilizzati con coautori diversi in un altro capitolo dello stesso volume edito da De Gruyter che si concentra sugli effetti di lungo periodo prodotti sulla salute dalle condizioni socioeconomiche durante l'infanzia. La ricostruzione delle carriere lavorative basata sui dati SHARELIFE ha poi permesso lo sviluppo di misure della ricchezza pensionistica individuale che permettono di confrontare gli effetti redistributivi prodotti da sistemi pensionistici operanti in paesi diversi. Questo studio, a più mani, è stato pubblicato sul Journal of Pension Economics and Finance. Oltre a questi lavori pubblicati, nel triennio ho usato i dati SHARE per la produzione di due working paper (coautorati con Chiara Dal Bianco dell'Università di Padova). Uno di questi due working paper si concentra sull'effetto della salute sull'intenzione di andare in pensione il prima possibile. L'altro studia invece gli effetti del pensionamento sulle conoscenze informatiche, un tema di attualità, visto che la recente pandemia ha mostrato come l'analfabetizzazione digitale possa rendere difficoltoso il mantenimento dei rapporti con la propria rete sociale. Il filone di ricerca dell'economia dell'invecchiamento è stato infine approfondito dallo studio con Francesca Zantomio pubblicato sul Journal of Population Ageing che ha analizzato sulla base di dati Istat il ruolo congiunto di salute e condizione socioeconomica nella decisione di fare turismo da parte degli anziani, un aspetto importante della "silver economy" e che negli anni ha riguardato una quota sempre maggiore del mercato, anche come conseguenza all'invecchiamento demografico in corso.
Durante il triennio mi sono occupato anche di alfabetizzazione finanziaria, che è una determinante importante delle scelte di investimento e della ricchezza durante il ciclo di vita. L'articolo con Agar Brugiavini, Mario Padula e Yuri Pettinicchi pubblicato sul Journal of Pension Economics and Finance analizza l'impatto di un intervento mirato a migliorare l'alfabetizzazione finanziaria dei giovani.
La supervisione di una studentessa del dottorato di Economia del dipartimento mi ha permesso di studiare la struttura dell'hukou, un sistema di registrazione delle famiglie cinesi gestito dallo Stato che, a seconda che la famiglia risieda in un'area rurale o urbana del paese, fornisce servizi diversi in svariati ambiti, come ad esempio istruzione, assistenza sanitaria, sostegni al reddito, pensioni ed abitazioni. Una descrizione dettagliata dell'hukou e della sua evoluzione nel tempo sono contenuti nel capitolo di volume pubblicato da Routledge e coautorato con Agar Brugiavini e Yao Pan. Questo lavoro serve come base per lo sviluppo di un progetto attualmente in corso che analizza gli effetti dell'hukou sulle condizioni economiche e di salute durante l'intero ciclo di vita. Ho poi sviluppato un ulteriore filone di ricerca legato alla Cina, che ha portato alla pubblicazione su Transition Studies Review, coautorata con M. Bruna Zolin e Martina Mazzarolo, in cui studiamo gli effetti della rimozione delle quote latte nell'Unione Europea sulle esportazioni verso la Cina e ad un'altra pubblicazione sul British Food Journal con le stesse coautrici in cui si analizza come il raggiungimento della sicurezza alimentare in Cina possa essere favorito dalla rimozione delle barriere al commercio internazionale.
Relazioni invitate presso convegni o workshops
Presentazioni a convegni e workshop (non invitate):
- ESPE Annual Conference 2021 (online), 17-19 Giugno 2021
- SHARE Covid-19 Project, First Milestone Meeting (online), 19 Gennaio 2021
- 2019 Annual Meeting of ASSET, Atene, 25-27 Ottobre 2019
- 2018 Annual Meeting of ASSET, Firenze, 8-10 Novembre 2018
- SHARE Wave 8 Post-Pretest Meeting, Riga, 5–7 Settembre 2018
Altre attività scientifiche
Reviewer per: Empirical Economics, Health Economics, Journal of Economic Behavior and Organization, Social Indicators Research;
Dal 2016 ad oggi, reviewer e discussant del Workshop for PhD Students in Econometrics and Empirical Economics (WEEE) organizzato annualmente dalla Società Italiana di Econometria;
Da gennaio 2017 ad oggi, coordinatore locale del Ca' Foscari - University of Groningen PhD Exchange Seminar Series in Economics.
Componente di Collegi didattici, Comitati e Commissioni di Dipartimento, Commissioni di Ateneo
Da ottobre 2020 ad oggi, Componente del Comitato per la Ricerca del Dipartimento di Economia;
Da gennaio 2020 ad oggi, Componente del teaching committee del Foundation Year della School for International Education;
Da febbraio 2019 ad oggi, Componente del Collegio didattico, Corso di Laurea triennale in Commercio Estero e Turismo;
Da maggio 2017 ad oggi, Componente del Collegio dei Docenti, Dottorato di Economia;
Da giugno 2016 a novembre 2021, Componente della commissione di ammissione degli studenti internazionali extra-UE del Corso di Laurea in Economia e Commercio;
Da gennaio 2016 ad oggi, Coordinatore locale dell'accordo di scambio Erasmus tra il Dipartimento di Economia e la Faculty of Economics & Business della University of Groningen.
Altre informazioni
In ognuno dei tre anni accademici considerati dalla tabella nella sezione "Attività didattica nel triennio" ho tenuto 4 corsi da 6 CFU. Nella tabella ogni riga che fa genericamente riferimento a "Politica Economica" in realtà riguarda diversi moduli da 6 CFU di corsi di Politica Economica (ET0052) per i corsi di laurea in Commercio Estero, Commercio Estero e Turismo ed Economia e Commercio. In particolare, nell'a.a. 2017/18 la riga "Politica Economica" in tabella fa riferimento ai moduli di Politica Economica – 1 (A-La) per COMES e Politica Economica – 2 (A-La) per EC. Nell'a.a. 2018/19 fa riferimento a due moduli di Politica Economica – 1 per COMES (sia A-La che Lb-Z) e ad un modulo di Politica Economica – 2 (A-La) per EC. Nell'a.a. 2019/20 fa riferimento ad un modulo di Politica Economica – 1 (Lb-Z) per COMEST ed ai moduli Politica Economica – 1 e 2 (A-La) per EC.