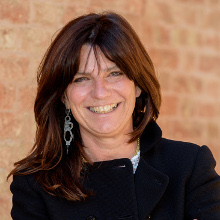 Dati relazione
Periodo di riferimento

20/01/2019 - 19/01/2022
Afferenza

Dipartimento di Economia
Ruolo

Professori Ordinari
Attività didattica
| A.A. | Insegnamento | Codice | Voto | Voto medio area |
| --- | --- | --- | --- | --- |
| 2018/2019 | ISTITUZIONI DI ECONOMIA | LM5170 | 3.5 | 3.2 |
| 2018/2019 | POLITICA ECONOMICA ASIA ORIENTALE | LM4080 | 3.3 | 3.2 |
| 2018/2019 | SCIENZA DELLE FINANZE | ET0057 | 3.1 | 3.1 |
| 2018/2019 | SCIENZA DELLE FINANZE AVANZATO | EM4016 | 3.1 | 3.1 |
| 2019/2020 | ISTITUZIONI DI ECONOMIA | LM5170 | 8.9 | 8.1 |
| 2019/2020 | POLITICA ECONOMICA ASIA ORIENTALE | LM4080 | 8.3 | 8.1 |
| 2019/2020 | SCIENZA DELLE FINANZE | ET0057 | 7.4 | 7.6 |
| 2019/2020 | SCIENZA DELLE FINANZE AVANZATO | EM4016 | 7.3 | 7.6 |
| 2020/2021 | ECONOMIA DEL WELFARE | FM0517 | 8.6 | 8.3 |
| 2020/2021 | ISTITUZIONI DI ECONOMIA | LM5170 | 8 | 8.3 |
| 2020/2021 | POLITICA ECONOMICA ASIA ORIENTALE | LM4080 | 8.9 | 8.3 |
| 2020/2021 | SCIENZA DELLE FINANZE | ET0057 | 7.8 | 7.8 |
Tesi
| Anno solare | Tipologia | Tesi Relatore | Tesi Correlatore |
| --- | --- | --- | --- |
| 2019 | Corso di laurea | 5 | |
| 2019 | Corso di laurea magistrale | 10 | 3 |
| 2020 | Corso di laurea | 6 | |
| 2020 | Corso di laurea magistrale | 10 | |
| 2021 | Corso di laurea | 10 | |
| 2021 | Corso di laurea magistrale | 2 | 2 |
Ricerche sviluppate e in corso
Analisi e valutazione di politiche pubbliche a supporto della spesa sanitaria out-of-pocket delle famiglie italiane e dell'adesione volontaria ai Fondi sanitari integrativi
Costruzione di un modello di microsimulazione tax-benefit nazionale
Endogeneizzazione dei comportamenti economici nel modello di microsimulazione fiscale BETAMOD
Tassazione e financial reporting
Pubblicazioni realizzate nel triennio
Anna Marenzi, Dino Rizzi, Michele Zanette (2021), Incentives for Voluntary Health Insurance in the National Health System: Evidence from Italy in HEALTH POLICY, vol. 125, pp. 685-692 (ISSN 1872-6054) (Articolo su rivista)
ALBAREA ANDREA; BERNASCONI MICHELE; MARENZI ANNA; RIZZI DINO (2021), Tax evasion, behavioral microsimulation models and flat-rate tax reforms. Analysis for Italy , Venezia, Department of Economics Ca' Foscari University of Venice, vol. 26/WP/2021 (ISSN: 1827-3580), pp. 1-33 (Working paper)
Andrea Albarea, Michele Bernasconi, Anna Marenzi, Dino Rizzi (2020), Income Underreporting and Tax Evasion in Italy: Estimates and Distributional Effects in REVIEW OF INCOME AND WEALTH, vol. 66, pp. 904-930 (ISSN 0034-6586) (Articolo su rivista)
Anna Marenzi; Dino Rizzi; Michele Zanette (2019), Dimensione ed effetti redistributivi dei benefici fiscali dei fondi sanitari integrativi in POLITICHE SANITARIE, vol. 20, pp. 40-54 (ISSN 1590-069X) (Articolo su rivista)
Di Novi, Cinzia; Marenzi, Anna (2019), The smoking epidemic across generations, genders, and educational groups: A matter of diffusion of innovations in ECONOMICS AND HUMAN BIOLOGY, vol. 33, pp. 155-168 (ISSN 1570-677X) (Articolo su rivista)
Descrizione dell'attività di ricerca svolta nel triennio e gli obiettivi futuri
L'attività di ricerca si è concentrata principalmente sui seguenti temi:
-analisi dell'impatto generazionale di politiche pubbliche a contrasto di stili di vita e comportamenti dannosi per la salute.
-stima dell'evasione fiscale attraverso l'integrazione dei due principali approcci- il discrepancy method e il consumption-based method integrati nel modello di microsimulazione fiscale BETAMOD

L'obiettivo futuro della ricerca è quello di indagare le risposte comportamentali in presenza di non-linearità del vincolo di bilancio indotte dalla struttura del sistema di tassazione. Utilizzando bunching approach ci si propone di sviluppare un metodo per misurare quanto l'eventuale eccessiva concentrazione di contribuenti in corrispondenza dei kinks è imputabile a comportamenti opportunistici, in particolare al fenomeno dell'evasione fiscale o, viceversa, rifletta un disincentivo ad aumentare lo sforzo lavorativo.
Incarichi accademici e attività organizzative
Coordinatore programma di scambio Erasmus con le seguenti università:
- Cracow University of Economics
- Universidat de Barcelona
- University of Antwerp
(per tutta la durata del periodo di riferimento di questa relazione).
Componente di Collegi didattici, Comitati e Commissioni di Dipartimento, Commissioni di Ateneo
Collegio didattico corso LM "Lingue, economie e istituzioni dell'Asia e dell'Africa mediterranea"
Gruppo gestione AQ del corso LM "Lingue, economie e istituzioni dell'Asia e dell'Africa mediterranea"
(per tutta la durata del periodo di riferimento di questa relazione)
Attività e incarichi esterni
Componente del Comitato scientifico dell'Osservatorio regionale autonomia differenziata (Regione Veneto) in rappresentanza dell'Università di Ca' Foscari