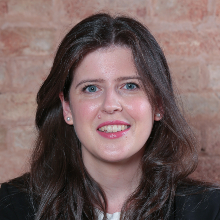 Office hours
Dipartimento di Economia - Sede di San Giobbe, Venezia
Studio: stanza 202, plesso E, secondo piano a San Giobbe.
Il ricevimento si tiene il martedì dalle 10.30 alle 12.30, previa richiesta dello studente interessato a mezzo e-mail.
Office hours will be held on Tuesdays from 10.30 am to 12.30 pm. Students are advised to make contact with Professor Burigo via email to make an appointment.
Supervisione tesi
Le tesi di laurea triennale e magistrale costituiscono degli approfondimenti nella materia del diritto commerciale, dell'impresa, societario, contabile, della crisi d'impresa, che sono concordati con la docente a ricevimento.
Per il corso di laurea in sviluppo interculturale dei sistemi turistici la docente ha già s selezionato degli argomenti di rilevanza giuridica nel settore turistico, che propone agli studenti.

follow the feed