BURIGO Francesca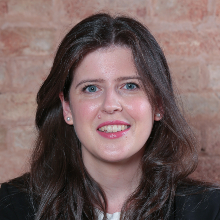 Ricercatrice di diritto commerciale (SSD IUS/04) nel Dipartimento di Economia dell'Università Ca' Foscari Venezia.
Docente di Diritto contabile, Diritto commerciale del turismo e Business and labour law nella sede di Venezia e docente di Business and digital law nella sede di Roncade (TV), Campus "H-farm".
Dal 2019 membro Next-Gen dell'International Insolvency Institute nel ruolo academic.
Relatrice a convegni in materia contabile, societaria e fallimentare in Italia e all'estero.
Dottore di ricerca (PhD) in "Diritto, Mercato, Persona" (già Diritto europeo dei contratti civili, commerciali e del lavoro), curriculum di Diritto commerciale. Titolo conseguito presso l'Università Ca' Foscari Venezia il 21 gennaio 2016 con la tesi "Le procedure negoziali per superare la crisi d'impresa" (tutor il Prof. Lorenzo De Angelis).
Visiting research scholar presso l'Humboldt Universität di Berlino, Rechtwissenschaftliche Fakultät, nel periodo febbraio-luglio 2015, con superamento dell'esame di Insolvenzrecht (diritto concorsuale tedesco).
Membro del Comitato di redazione della rivista elettronica "Ricerche giuridiche" edita da Edizioni Ca' Foscari - Digital Publishing.
Iscritta all'albo dei Dottori commercialisti ed esperti contabili dal marzo 2012, nonché presso il Registro dei Revisori legali.
Laurea magistrale in "Consulenza aziendale" conseguita nel 2009 presso l'Università Ca' Foscari Venezia con la votazione di 110/110 e lode.
Ultima modifica: 19/07/2019
Le informazioni riportate sono state caricate sul sito dell'Università Ca' Foscari Venezia direttamente dall'utente a cui si riferisce la pagina. La correttezza e veridicità delle informazioni pubblicate sono di esclusiva responsabilità del singolo utente.