BURIGO Francesca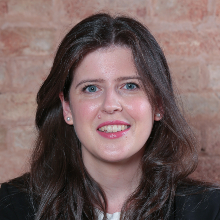 Dipartimento di Economia - Sede di San Giobbe, Venezia
Studio: stanza 202, plesso E, secondo piano a San Giobbe.
In applicazione delle misure di prevenzione a seguito dell'emergenza epidemiologica da COVID-19 disposte dal Governo, il ricevimento si terrà in modalità telematica via Google Hangouts Meets il martedì dalle 11.00 alle 13.00, previa richiesta dello studente interessato a mezzo e-mail.
As required by the current measures put in place by the Italian government due to the COVID-19 outbreak, office hours will be held remotely via Google Hangouts Meet on Tuesdays from 11.00 am to 1.00 pm. Students are advised to make contact with Professor Burigo via email to make an appointment.