TAFURO Andrea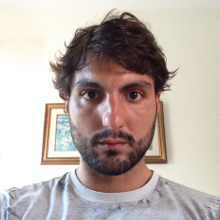 Andrea Tafuro, PhD candidate in Economics - Ca' Foscari University Venice.
Research Areas: Empirical macroeconomics, Panel data, State Space Models
Research Projects: The Effects of Fiscal Policy on Employment Trend, New Measures of Employment Trend
Teaching Activities: Teaching Assistant of Economia Politica 1 & 2
Le informazioni riportate sono state caricate sul sito dell'Università Ca' Foscari Venezia direttamente dall'utente a cui si riferisce la pagina. La correttezza e veridicità delle informazioni pubblicate sono di esclusiva responsabilità del singolo utente.