BACCO Francesca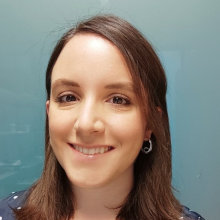 Francesca Bacco, Ph.D. Candidate in Management, 32nd cycle - Ca' Foscari University of Venice (Italy)
Summary
Francesca Bacco is a Ph.D. Candidate in management at the University of Venice (Italy), where she also earned her Master's Degree in Management (with honors). She has been visiting researcher at Imperial College Business School in London during the academic year 2018/2019. Her research interests lie at the nexus of entrepreneurship, strategy, and organization theory. Specifically, she is interested in understanding how firms explore innovation opportunities and are able to succeed and grow through developing new business models, shaping the emergence of new industries and markets, and collaborating among each other. Before starting her Ph.D., Francesca worked as financial and HR controller in the aerospace and fashion retail industry. For her Ph.D. research, she has studied new forms of open innovation and corporate-startups collaborations, especially in traditional, low-tech industries (such as, for instance, the fashion industry). She has also closely looked at the recent evolution of business accelerators towards offering more and more services to corporations, and at the ways through which (1) corporates can engage with accelerators' knowledge and expertise in supporting the development of innovation; and (2) accelerators are able to facilitate the creation of innovation by standing in-between established corporates and start-ups. At large, her research interests include processes of emergence and growth of innovative ventures, strategic change and transformation, and the legitimation of innovation. Her research has been presented at international conferences such as the European Group for Organization Studies (EGOS) Colloquium and the Academy of Management Annual Meeting, and she has attended several workshops in leading universities in Europe.
Education
- Sep 2016 - present: Ph.D. Programme in Management, Ca' Foscari University of Venice, Italy.
- Sep 2017: Master of Research in Management Studies, Ca' Foscari University of Venice, Italy.
- Feb 2015: Master's Degree in Business Administration (with honors), curricula Business Administration and Governance
- July 2012: Bachelor's Degree in Business Administration and management, curricula Accounting and Finance
International Experience
- Oct 2018 - Mar 2019: Visiting Researcher at Imperial College Business School - London, United Kingdom.
- Sep 2015: FP7 and Horizon 2020 Master of Finance and Administration - Bruxelles, Belgium
- Aug 2014 - Dec 2014: ERASMUS+ Exchange Program at Corvinus University of Budapest, Hungary.
Professional (Non-Academic) Experience
In 2015 and 2016, she worked as a financial and HR controller in the Aerospace and Retail industry. She was responsible for cost accounting, cost planning and analysis, budgeting and re-forecasting, financial reporting, monthly accounts closure, and variance analysis.
Other Experiences
In 2014, she was a volunteer for the organization of TEDxCaFoscariU in Venice for Ca' Foscari University (Venice, Italy)
In March 2014, she was selected to attend the International Talent Campus in Vittorio Veneto (Treviso, Italy) with other international students from Italy, Croatia, Spain, and The Netherlands.
Ultima modifica: 22/07/2019
Le informazioni riportate sono state caricate sul sito dell'Università Ca' Foscari Venezia direttamente dall'utente a cui si riferisce la pagina. La correttezza e veridicità delle informazioni pubblicate sono di esclusiva responsabilità del singolo utente.