Philosophy and Educational Sciences
Contacts
For information on educational activities:
Lucia Scudellaro, dottorato.fil.sdf@unive.it
Location:
Malcanton Marcorà - Dorsoduro 3484/D, Calle Contarini
30123 Venice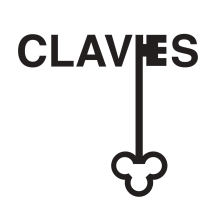 Research Center
In 2019 a new Research Center was founded within the Department of Philosophy and Cultural Heritage, resulting from a growing interest shared between Ph.D. students and faculty in themes concerning the relationship between language and cognition, language and action, as well as aesthetic themes.
Cognition, Language, Action and Sensibility – Venetian Seminar
Educational aims
The PhD program's core is philosophical reasoning intertwined with the social, psychological, cognitive and educational sciences.

It is organized into two main subject areas:
Philosophy
Educational Sciences
The Philosophy curriculum is aimed at the learning of methods in historiography, text interpretation, the discussion of problems, and the development of original theoretical paradigms. It looks to promote originality, autonomy, clarity, skill in collaboration and reasoning, so as to formulate interpretative hypotheses and solutions to historical, theoretical and practical issues.

The Educational Sciences curriculum is characterised by the focus on individuating paths toward innovation and the quality of higher education. It is aimed at the fine-tuning of theoretical models and intervention methodologies for research development, with reference in particular to pedagogical skills.
Research themes
Philosophy curriculum:
Theoretical philosophy;
Philosophical hermeneutics;
Moral philosophy;
Bioethics;
History of philosophy;
History of ancient philosophy;
History of philosophy of the Renaissance;
History of modern philosophy;
History of contemporary philosophy;
Philosophy of religion;
Political philosophy;
Philosophy of language;
Aesthetics;
Philosophy of science;
Philosophy of the social sciences;
Logics.
Educational Science curriculum:
General pedagogy;
Cognitive sciences;
Social pedagogy;
Intercultural pedagogy;
Labour pedagogy;
Dynamic psychology;
Methodology and general didactics;
Technologies for education and didactics;
Social psychology;
Neuroscience;
Special pedagogy;
System assessment and educational research;
Philosophy of education.

Professional profiles
Given the broad and in-depth preparation, the PhD graduate will be able to employ the skills acquired within esteemed professional research and teaching environments, as well as within those regarding training, communication, education and social themes (according to the subject area of the doctorate).
How to apply and call for applications
Admission to Doctoral Programmes is gained through a highly selective application process, subject to international attention. Yearly the call for applications is published during the spring.
Campus
Venice
Last update: 29/11/2022