Study
Economic Campus
Front-office students:
welcomes new students
checks up the OFAs (Additional Learning Requirements) and the access requirements
recognizes the former acquired credits
offers support with the study plan
provides academic calendar and exams sessions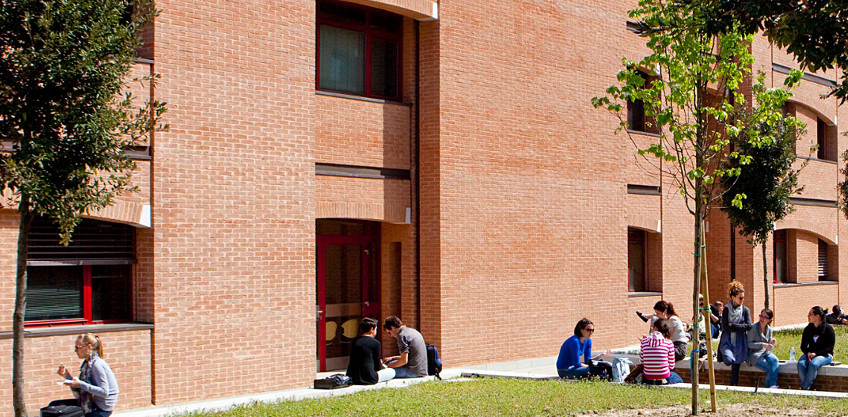 BA and MA Degrees Programmes
Bachelor's Degree Programmes
Master's Degree Programmes
Professional Master's Programmes
2nd level Professional Master's Programmes
Double/Joint Degrees
Double/Joint Degrees are Degree Programmes, which offer a curriculum shared with international universities and mobility periods for students and professors. Limited admission occurs through a call for applications.
Master's Degree Programme in Accounting and finance: Double Degree in Management ESCP Europe
Master's Degree Programme in Business Administration: Double Degree in Management ESCP Europe
Master's Degree Programme in Marketing and Communication: Double Degree in Management ESCP Europe
Master's Degree Programme in Management: Double Degree in International Business-Université de Liege HEC Management School
Double Degree in International Business and Economics and Management - Universität Hoheneim
Double Degree in Financial Analytics - Steven's Institute of Tecnology NY
Double Degree in International Business - University of Adelaide Australia
Degree thesis supervisor

To declare a professor of the Department of Management as a thesis supervisor, you must introduce yourself to your supervisor and complete the relevant online procedure. The professor will respond via internet with an acceptance, refusal, or a request for modification.
Venice International Short Programmes
The Department of Management promote the students participation to international short programmes in partnership with foreign universities
International short program with Universitat Hohneheim in Stuttgart
It usually takes place during July
The call for application in reserved to:
recently graduated students in Business Administration
students enrolled in their third year of Business Administration
who will have to complete their immatriculation to a Master's Degree offered by the Department of Management before the beginning of the program in Hohneheim.
They will be granted two scholarships per partner university to students who have been nominated by their university for participation at the Hohenheim. Students may receive a one-time travel allowance (amount depending on their home country) and a daily allowance a day for the duration of the program
Students are also exempted from the payment of the fees in Hohenhiem.
The call for application will be published approximately in February.
European Summer Academy
in partnership with con Copenhagen Business School, Leuphana University of Lünenburg, Universitè Paris- Dauphine and University of St. Gallen.
Lessons usually take place in May.Some scholarship will be granted for the living daily espenses (food an accomodation) to the students partecipating in the programme.
The call for application is reserved to students enrolled in all the Master's Degree programmes offered by the Department of Management ( Accounting and Finance, Business Administration, Marketing and Communication, Management).
The call for application will be published approximately in January.
Stockholm Business School (SBS)
Lessons wil take place in the month of July at Stockhol University, for periods of 2,4 or 6 weeks (depending on the choice of the student).
Travelling accomodation and daily expenses are paid by the students, according tothe information given in the Stockholm University website, ahile attendance of the courses is free.
The Department will select 5 candidate.
Students from ICMA Centre - University of Reading
The BSc Finance and Management is a three year undergraduate programme offered by the ICMA Centre of the triple-accredited Henley Business School, at the University of Reading. Starting from the 2016-2017 academic year the programme includes one year of study at Ca' Foscari University. Students study their first and third year at the Henley Business School and the second year at Ca' Foscari attending courses on management, economics and law.
The degree is delivered entirely in English, it has a balanced curriculum with regard to finance and management and offers the possibility of a truly international learning experience. The programme is designed to enable students to obtain a critical grasp of core theory along with thorough knowledge, skills of application and analysis.
For further information you can visit the web page of University of Reading dedicated to Bsc Finance And Management.
Joint supervision PhD
PhD candidates can further develop their international skills and experience with an international joint supervision: students must attend both partner universities and their theses must be supervised by two tutors to obtain a double title recognized in both countries.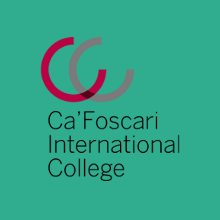 Ca' Foscari International College

Ca' Foscari International College prepares graduates of excellence providing them personalized cultural programmes, specific courses, application laboratories and additional cultural activities. Students attend Ca' Foscari degree programmes and are offered free accommodation on the Venetian island of San Servolo.
Ca' Foscari School for International Education
Ca' Foscari School for International Education provides courses in English for exchange students, graduate seminar programmes, as well as a bridge term and a foundation year for prospective students, joint Summer Schools with prestigious international universities and intensive courses in Italian language.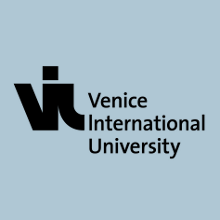 Venice International University
At Venice International University you can attend courses of the Globalization Program taught in English in an international and multidisciplinary environment in the island of San Servolo, in Venice. The courses offered by Venice International University (VIU) are credit granting and international mobility scholarships are available for Master's Degree programmes students who wish to write their final thesis at a foreign host institution.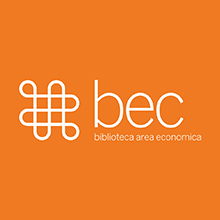 Library of Economics
Access the BEC - Library of Economics [ITA] to benefit from consultation and loan services, bibliographic research support, inter-library loans and supply of documents, photocopies, prints, scanning, as well as training opportunities with the workshops organized by the library.