News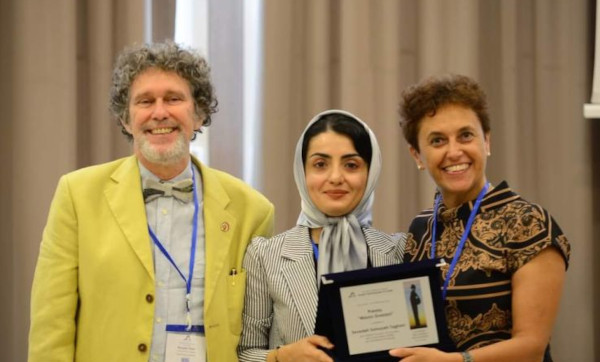 Mauro Graziani Award
Seyedeh Somayeh Taghavi received by GIC-SCI the prestigious "Mauro Graziani award" for the best research in the field of catalysts for energy and environment. (Riccione, 14/09/2022)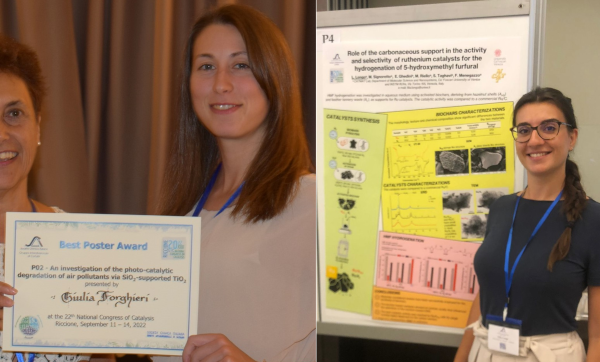 Best poster awards
Giulia Forghieri and Lilia Longo received the award for the best poster presentation during the XXII congress of Catalysis in Riccione for their works on:
"An investigation on the photo-catalytic degradation of air pollutants via SiO2-supported TiO2" by G. Forghieri, I. Martin, E. Ghedini, F. Menegazzo, A. Di Michele, M. Signoretto
"Role of the carbonaceous support in the activity and selectivity of ruthenium catalysts for the hydrogenation of 5-hydroxymethyl furfural" by L. Longo, E. Ghedini, M. Riello, S. Taghavi, F. Menegazzo, M. Signoretto
(Riccione, 13/09/2022)
Best thesis award
Andrea Campostrini is the winner of the Master Degree Award assigned by the Board of the Division of Environmental Chemistry and Cultural Heritage of the Italian Chemistry Society.
The thesis entitled "Investigating coating applications for protection of Roman frescoes" was the result of a collaboration between CATMAT lab, the IIT Center for Cultural Heritage Technology and the University of Bologna.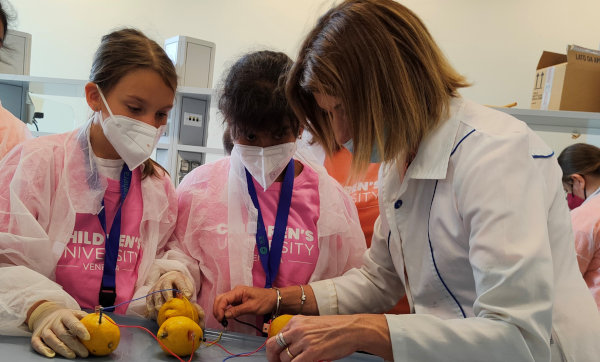 CATMAT for Children's University
The researches of CATMAT have presented a new lab on "The energy of the future" (May, 23-24)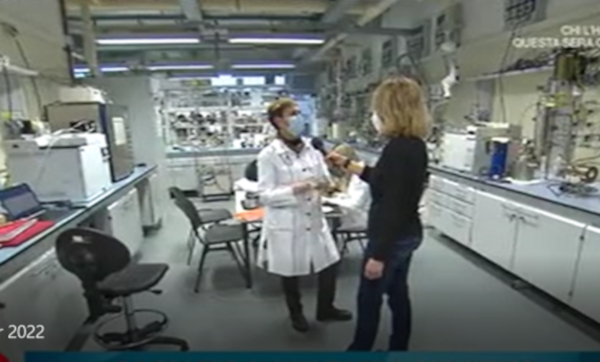 CATMAT in a national television program
The national program "Elisir" on RAI talked about our researches on circular economy for cometic applications (April, 20)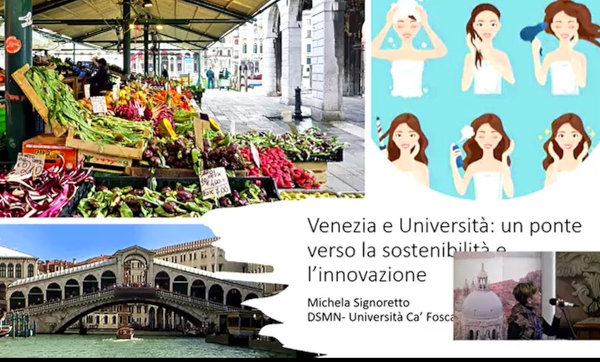 CATMAT & Ve Nice
at the event "Next steps Venice, Approcci di co-progettazione per una Venezia sostenibile" (December, 14)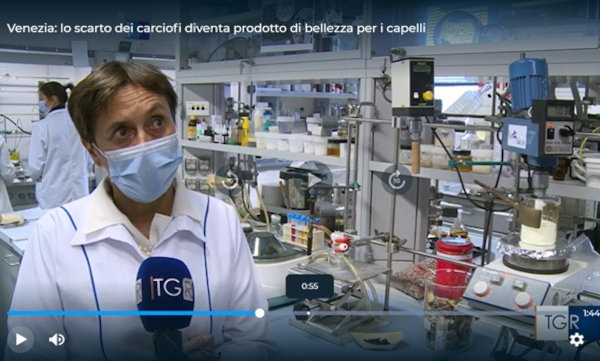 CATMAT on television
The national program TG Leonardo and the regional TG Veneto broadcast a report about HAIR project.
Industrial collaborations
CATMAT is available for researches in partnership with companies in order to collaborate on projects of common interest. In this way, companies can have access to the knowledge and skills of the CATMAT researchers, laboratories and research facilities.
The partnership can be developed through:
Research projects;
Funding of research grants, doctoral scholarships on selected topics;
An industrial doctorate that allows companies to train, through a PhD program on a selected topic, their employees already engaged in highly qualified activities.
CATMAT has been already involved in many collaborations with industrial partners, such as Evonik, Casale, MTS, TEXA, Unired, H.D.R., Italcementi.
Our thesis proposals
All CATMAT thesis projects involve the design of innovative materials, their characterisation and their use for desired applications. Some topics:
Formulation of highly performant cosmetics from natural raw materials
Formulation of innovative materials for drug delivery systems
Formulation of inexpensive, innovative multifunctional materials to be used in green building industry
How to store sunlight? Photocatalysis turns CO2 and bio-alcohols into solar fuels
Energy relies on hydrogen: how to obtain it by renewable sustainable sources?
Waste to wheel (w2w): how to turn biomass into chemicals and fuels? Development of process to upgrade lignocellulosis wastes
Biochars: from waste to resources by pyrolisis
Formulation of multifunctional materials for Cultural Heritage
Formulation of innovative coatings for roman frescos (in collaboration with IIT)
Synthesis of innovative materials for applications in the traditional venician "marmorino"