Marie Curie seminars

The SIE, with support from the International Research Office and the International College, organises a series of seminars in order to showcase the research of Marie Curie Fellows at Ca' Foscari University and provide them with an opportunity to share their work with the Ca' Foscari community.
All talks are in English and are primarily directed at exchange students in Venice and students of the International College on San Servolo, but all are welcome.
Marie Curie and Ca' Foscari
Marie Skłodowska-Curie Individual Fellowships are an initiative funded by the European Commission and aim to support the career development and training of researchers in all scientific disciplines through international and intersectoral mobility.
Ca' Foscari University confirms its record as top academic host institution in Italy for MSCA Individual Fellowships awarded in the Calls of 2014, 2015, 2016, and 2017 and continues to hold a place among the top ten universities throughout Europe.
---
Showcasing our Marie Curie Fellows: seminar schedule
March 28th, 10am
San Servolo, Sala Teatro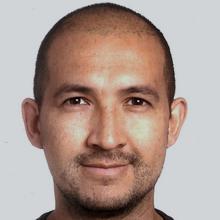 Alexander Araya – "Politics of space: the right to the city and the global tourism industry"
Alexander is a researcher, freelance sociologist and media advisor from Costa Rica, who will spend two yeard at theDepartment of Linguistics and Comparative Cultural Studies, under the supervision of Professor Francesca Coin. His project will focus on the right to the city, observing the ambivalent role of tourism and following protests and social movements that claim access to their city and its resources—mainly in Venice, Amsterdam and Barcelona. The expected results are a better comprehension of the needs of European local communities with impact at policy-making levels.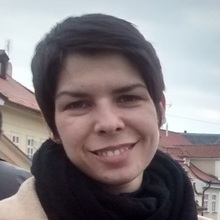 Nicole Tabasso – "Information Diffusion on Networks: what drives the spread of rumours"
Nicole Tabasso will carry out her two-year project at Ca' Foscari University, Department of Economics, under the supervision of Prof. Sergio Currarini. Her project looks at what drives the spread of rumours, and why they appear to be so difficult to eradicate. The particular focus is on the role that interaction patterns between people play – people are part of a network of communication, and who talks to whom, and how often, plays a crucial role in the spread of information, both true and false. By increasing our understanding of what factors benefit the spread of rumours and misinformation, my project aims to help in the fight against digital mass misinformation, which causes serious harm all over the world.
---
April 8th, 2:30pm
NB change of location: Aula Baratto (Ca' Foscari main administrative building)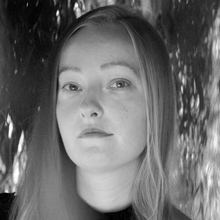 Andrea-Bianka Znorovszky – "Mary's presentation to the temple in fourteenth to sixteenth century French manuscript illuminations"
Andrea-Bianka Znorovszky investigates the contribution of liturgy and liturgical tradition to the dissemination of Marian apocryphal depictions and their transition from hagiographic collections to church space. Her project also demonstrates the fundamental role of apocryphal material to the development of Marian iconography, and implicitly, to European church tradition. She received her PhD (2016) and Master's Degree (2011) in Medieval Studies from the Central European University, Budapest. Her supervisor will be Dr. Flavia De Rubeis, professor at the Department of Humanities.
---
April 18th, 2pm
Sala Berengo (Ca' Foscari main administrative building)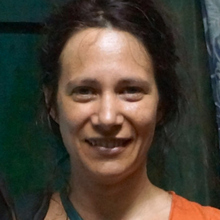 Valentina Bonifacio – "Building an archive of conflicting memories. A history of Carlos Casado's tannin factory in Paraguay (1889-2001)"
Adjunct Professor at Ca' Foscari University Venice, Department of Humanities, anthropologist and documentary filmmaker, Valentina was awarded a Marie Curie IOF fellowship in 2013. With his project ArchFact Valentina will travel to Paraguay to gather evidence about the history of the family Stastre-Casado (1889-2000) and their large tannery, which for the first time hired Indians as laborers. She will study the memories of the various protagonists and their role in the formation of the country's contemporary political identity.
---
Previous seminars
November 19th, 2018
Suzanne Blesic - "On memory in climate data"
Suzana Blesic is an associate research professor at the Institute for Medical Research in Belgrade. She holds a PhD in theoretical physics, finished a post-doc at CNRS Marseilles and has worked in laboratories in Sweden and Japan. CLARITY intends to use valuable information from fluctuations in climate records to analyze, interpret and incorporate into Bayesian modelling strategies the observed, reconstructed and simulated climate data, in order to obtain projections that can be of assistance to community needs. The supervisor of this research is Angelo Rubino, professor of Oceanography, Meteorology and Climatology at the Department of Environmental Sciences, Informatics and Statistics.
David Garcia Leon - "The implications of droughts for the European economy"
David is an Environmental Economist from Spain; his project will be carried out at the Department of Environmental Science, Informatics and Statistics under the supervision of Prof. Antonio Marcomini. WATER DROP will investigate drought risks and water scarcity in Europe, which are expected to intensify as a result of climate change, seeking to measure the economic impacts of agricultural droughts at the geographically finest level, using high-resolution agricultural and satellite data. It will also assess the evolution of the relation between drought stress and agricultural production over time, quantifying the presence of adaptive behaviour to climate change. The results of this project will help policymakers and relevant stakeholders to design more efficient early warning and drought mitigation tools.
Pauli Lappi - "Check please? Waste disposal payments in mining and nuclear power"
Pauli carries out his research activities at the University of Helsinki; thanks to his project he will work at the Department of Environmental Sciences, Informatics and statistics of Ca' Foscari for two years, under the supervision of Professor Carlo Carraro. MILO investigates environmental policy from the economics viewpoint with a focus on polluting exhaustible resource production. MILO has two research objectives. First, it will analyze the properties of the economically optimal environmental policy targeted at exhaustible resource production, and second, it will study the properties of the policy instruments when the policy-making is affected by lobbying.
December 3rd, 2018
Alessandra Gilibert - "Before the agora. Civic community and public space in the ancient Near East."
Alessandra Gilibert studies the relationship between public space and political life in the ancient Near Eastern city, with the city of Hattusha, capital of the Hittite Empire, as case-study. The project COMPUS uses a multi-level, computer-aided methodological toolbox to extract social meaning from ancient urban design, reconstruct the political dimension of urban space, and find out how past communities generated places of gathering, negotiation, and dissent. The biennial research is located at Ca' Foscari Department of Humanities, under the supervision of Lucio Milano, full professor of Ancient Near Easter History at our University.
December 12th, 2018
Panagiotis Athanasopoulos - "The Critical Edition of a Byzantine Translation: Problems and Perspectives"
Panagiotis prepared his Doctoral Dissertation at the Department of Philology, University of Ioannina, Greece. Since 2013 he is a research collaborator of the "Thomas de Aquino Byzantinus" international research project (Laboratory of Arts, University of Patras – Hellenic Institute, Royal Holloway, University of London). His project aims to provide scholarship with critical editions of the Byzantine translations of some of Aquinas' writings and, thus, to contribute to the research on the relations between the Catholic and Orthodox theological and intellectual traditions.
Last update: 04/12/2019