Conference on the Endangered Languages of East Asia
Language obsolescence: the challenge for linguists and communities
2nd-3rd September 2020, Venice
Conference postponed
The First Conference on the Endangered Languages of East Asia (CELEA1), initially planned for May, has been postponed due to the COVID-19 epidemics. The conference is now going to be held on September 2nd-3rd 2020, hosted by the Department of Asian and North African Studies at Ca' Foscari University of Venice, Italy.
Due to the sanitary emergency and in compliance with the safety measures put in place by Ca' Foscari University, the event will be closed to the public. A maximum of 20 people, including organizers, student helpers and a limited number of presenters, will participate in presence. All other presenters will be connected remotely.
Aim
CELEA1 aims at bringing together at Ca' Foscari University of Venice scholars, researchers, and other academics who work on an endangered, indigenous, or minority language that is spoken in the territories of East Asia: Japan, China, Korea, the Russian Far-East, Mongolia, Taiwan, and the Philippines. Although we have chosen these countries as the primary focus of the conference, contributions dealing with languages spoken in other Asian countries will be more than welcomed. Please note that contributions dealing with any aspect of the official or main languages spoken in these territories (e.g. Japanese, Chinese, Korean, etc.), as well as of the dialects and varieties of these languages, fall out of the scope of the conference and will not be considered.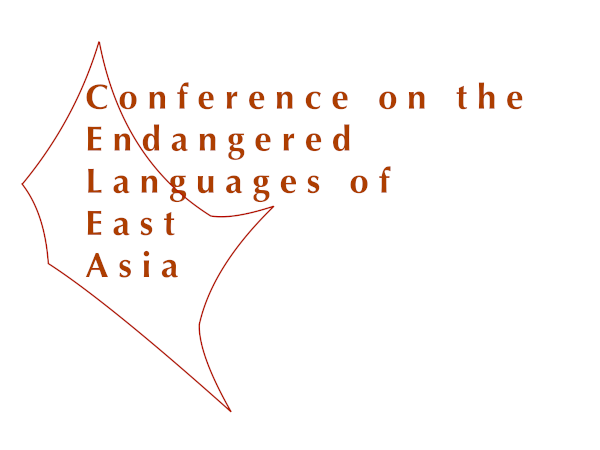 With this conference, the University wants to broaden its perspective on the linguistic realities of the countries of East Asia whose main languages are already being taught in its Department of Asian and North African Studies. Thus the University hopes to raise an interest towards the minority languages of Asia and foster active investigation on them, while giving researchers from all over the world the opportunity to meet and share their knowledge.
As the overall topic for this first meeting of CELEA we have chosen language obsolescence (i.e. language loss).
Language obsolescence (or language loss) is often described as one direct effect of language shift – the process by which speakers tend to use predominantly a second language in place of their native one. This in turns can be prompted by a number of factors, such as language contact, code switching, and the various dynamics involved in linguistic prestige as connected to the use of a certain language within a social environment.
The process of change resulting from language shift can be seen in all areas of a language's grammar, and it has been widely noticed to cause, among other things, loss of phonological contrast, changes in the basic word order, an originally synthetic morphosyntax to become more analytic, loss of productivity in word formation and morphological simplification, loss of vocabulary pertaining to a specific literary style or cultural context. Most commonly, language obsolescence manifests itself in speakers either dropping elements of their heritage language that are not found in the new language, or replacing elements of their heritage language with ones of the language they are shifting to, thus causing the heritage language to lose its grammatical features (of parts of them) with time.
---
Programme and venue
The programme of the conference will be published in July 2020.
Round table: topic TBD
Venue: Ca' Foscari University, Ca' Dolfin, Calle de la Saoneria 3825/D, 30123 Venice
Keynote speakers:
Anna Bugaeva, Tokyo University of Science/NINJAL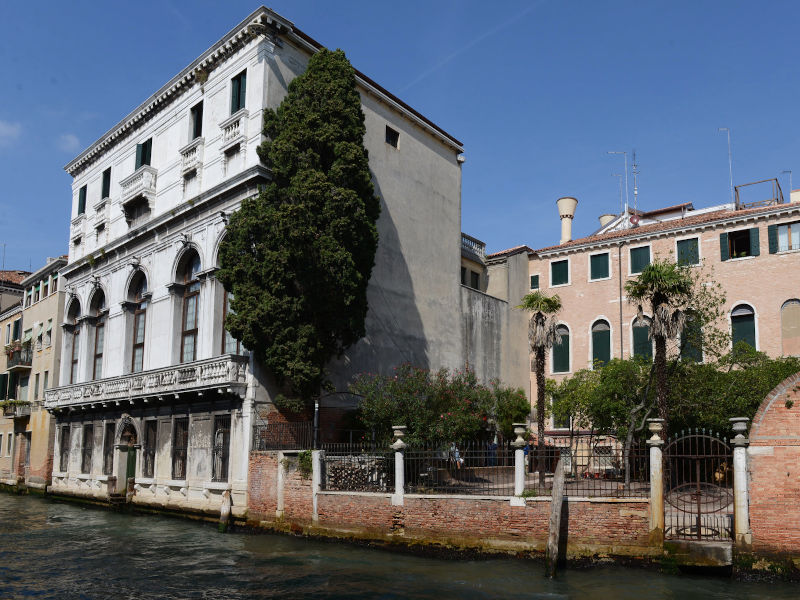 ---
Asbtract submission
Guidelines
Abstracts are invited for 30-minute presentations (plus 15-minute discussion) and for posters on any area of descriptive linguistics including phonetics, phonology, morphosyntax, semantics, and pragmatics. All abstracts submitted for both oral presentations and posters should address language obsolescence, which will be the overall topic of the conference, regardless of the area of linguistics the author decides to focus on.
Abstracts should be anonymous – they should not include the name(s) of the author(s) nor their affiliation. Please note that name(s) and/or affiliation should not appear in the name of the file you submit either.
Only one abstract per person (or one single-authored abstract plus one additional co-authored abstract) is allowed.
Please specify, right under the title of your abstract, whether you are submitting your abstract for "oral presentation" or for "poster presentation".
All abstracts should be submitted in English, which will also be the language of the conference. Abstracts should not exceed 500 words, excluding references but including examples, tables and graphs. Abstracts exceeding the word count or containing the author's name and/or affiliation will not be considered for paper or poster presentation at the conference.
Your abstract should clearly state the aim of your study, with a little background information sufficient to justify and understand your main research question or the point you want to make. We recommend you provide examples (if at all needed) to support or clarify your statements and ultimately the overall conclusion of your study. Alternatively, if your study does not presently reach any final results, make sure to specify the scope, the implications, or the possible outcome it might have. Make sure you reference relevant bibliographic sources while developing your argument, which should also be included explicitly in the bibliography at the end of your abstract.
Submit an abstract
To submit your abstract please use EasyChair. Once there, please follow the indications provided to finalize your submission – you will need to create an EasyChair account, if this is your first time using this service. Before you proceed, please make sure that your abstract complies with the guidelines for submission (see above). We kindly ask you to submit your abstract in .pdf format.
Abstract submission: from 20th April to 1st June 2020
Notification of acceptance: 10th June 2020
Registration as an audience member: by 30th June 2020
Abstract resubmission (for book of abstracts): by 15th July 2020
To resubmit your reviewed abstract before July 15th please send it via email directly to one of the two contacts you find at the foot of this webpage
Proceedings
After the conference we plan to publish a volume of proceedings, that will collect a number of selected papers resulting from both oral and poster contributions at the conference. The papers to be included in the volume of proceedings will be selected by a scientific committee.
Information about the submission of papers for the volume of proceedings will be updated on this page after the conference.
---
Fees
Presenters
If your abstract is accepted to be presented as an oral contribution or as a poster at the conference, the fees are allocated as follows:
Faculty members: € 20
PhD and master students: € 20
Once you get the notification of acceptance, the organizers will be in touch with you regarding the fee payment, they will assess your fee status and provide you with the bank coordinates to make the payment ahead of the conference days.
Audience members
Even if you are not presenting, you are more than welcome to attend theconference as an audience member. Also in this case, the abovementioned fees apply.
To register to the conference as an audience member you can simply get in touch with us expressing your will to participate. Please include your full name and affiliation when sending your message – the organizers will assess your fee status and provide you with the bank coordinates to make the payment ahead of the conference days. Please also note that the deadline for registration is August 20th, 2020.
---
Travel and accommodation
Travel
You can reach Venice by plane, train and bus.
You can fly either on Venice Marco Polo airport or on Venice-Treviso Canova airport. The majority of intercontinental flights arrives at Venice Marco Polo airport. Both airports are connected to Venice island via a direct bus service. Alternatively, you may choose to get to Venice by train or by water taxi.
From Venice Marco Polo
From Venice Marco Polo you can take the ACTV Aerobus line 5 that will take you to Venice in about 25 minutes. Tickets (€ 8 one-way and € 15 two-way) can be purchased directly at the airport (just look for an ACTV/Aerobus ticket booth), but you can visit this page if you wish to book your tickets in advance.
This airport is connected to the main island also via water taxi. Just follow the directions to Alilaguna services once you come out of the arrival hall (10 minute walk) – tickets (€ 14 one-way and € 27 two-way) can be purchased at the water taxi station or online and you will reach Venice in about 35 minutes.
If you choose this latter option, the nearest stops to the conference venue are San Tomà and Ca' Rezzonico.
From Venice-Treviso Canova
From Venice-Treviso Canova you can take the buses provided by Barzi Service that will take you to Venice-Tronchetto in about 40 minutes. Tickets (€ 12 one-way and € 22 two-way) can be purchased directly at the airport (just look for a Barzi Service ticket booth).
Please note that Barzi buses terminate at the bus parking lot just outside Venice, from where you will need to take the People Mover train to the main island (that is just a 10 minute ride).
This airport is also connected by bus to Venezia-Mestre train station (MOM Service, line 6). However, please note that from Venezia-Mestre you will need to take a train to Venezia S. Lucia station.
Getting around Venice
The fastest way to get around in Venice is walking. However, finding your way can be very tricky, especially if you do not know the city. Regardless of the airport you arrive at, if you travel to Venice by train your journey stops at Venezia S. Lucia station or, if you travel by bus, your journey stops at Piazzale Roma.
To reach the conference venue, you can take the water taxi (lines 1, 2 or 6) to San Toma' stop, from either Piazzale Roma or S. Lucia station. A one-way ticket is around € 7. From San Tomà stop it is then just a 6-8 minute walk to the conference venue.
Accommodation
You will find many convenient accommodations for your stay in Venice. Since walking around in Venice always takes a bit of time, we suggest you look for an accommodation in the Dorsoduro or Santa Croce areas – this way you will be no more than 15-20 minutes away from the conference venue.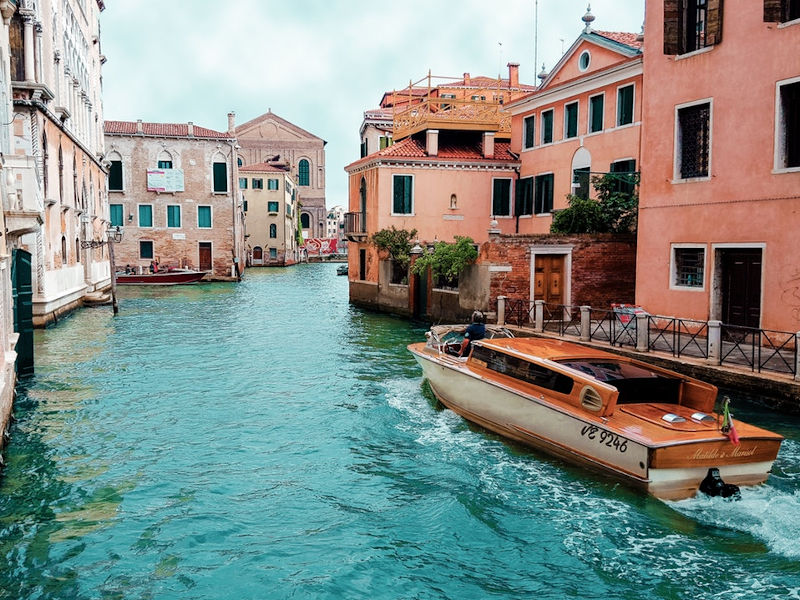 ---
Contacts