Aim
The Department of Asian and North African Studies at Ca' Foscari University of Venice is pleased to announce the second meeting of the Conference on the Endangered Languages of East Asia (CELEA). The aim of CELEA is to gather at Ca' Foscari University of Venice scholars, researchers, and other academics who work on endangered, indigenous, or minority languages spoken in the territories of East Asia. With this conference, the University wants to broaden its perspective on the linguistic diversity of the East Asian countries whose main languages are being taught in its Department of Asian and North African Studies. Thus the University hopes to raise an interest towards the less-known languages of Asia and foster active investigation on them, while giving researchers from all over the world the opportunity to meet and share their knowledge.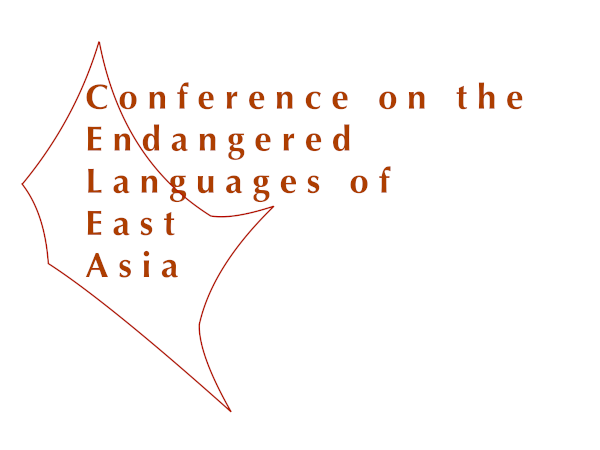 The conference focuses primarily on the endangered, indigenous, and minority languages of Japan, China, Korea, the Russian Far East, Mongolia, and Taiwan so priority will be given to contributions discussing languages spoken in these countries. However, contributions dealing with languages spoken elsewhere in Asia will also be more than welcomed. Please note that contributions addressing any aspect of the official or main languages spoken in these territories (e.g. Japanese, Chinese, Korean, etc.), as well as of the dialects and varieties of those languages, fall out of the scope of the conference and will not be considered.
After a challenging first meeting in 2020, we are planning CELEA2 as an in-presence event, in accordance with all safety measures. However, presenters and audience members who will not be able to travel to Venice in May can join us remotely via Zoom (please see reduced fees below). See on what conditions you can enter Italy from your country here.
Conference topic
As the overall topic for this second meeting of CELEA we have chosen time. How man perceives time as well as how he expresses the passing of time and temporal relations among events within language has long been a topic of great interest in linguistics. Having its roots in studies on European languages (e.g. Reichenbach, 1947), the investigation on time as the linguistic category of tense has moved its focus on non-European languages relatively recently.
This is even more the case for endangered languages which have been reserved only sporadic (although now growing) attention. Indeed endangered languages often represent interesting case studies in how tense is found to interact closely with other categories such as aspect, mood, evidentiality, person, or even with verbal valency. As for the specific case of East Asia, the endangered languages spoken in this area most often differ strikingly from the main languages spoken in the same territories (e.g. Japanese, Russian, Chinese, …) in how they conceptualize time, with interesting outcomes for studies on language contact, maintenance, and obsolescence. At the same time, we will be addressing how time is a pivotal aspect to understand the evolution of language through centuries, as well as the process of its decline, and an aspect to consider in counteracting endangerment and in working towards revitalization.
Programme
Venue
Ca' Foscari University, Ca' Dolfin, Calle de la Saoneria 3825/D, 30123 Venice (Italy)
Keynote speakers
Ekaterina Gruzdeva (Helsinki University)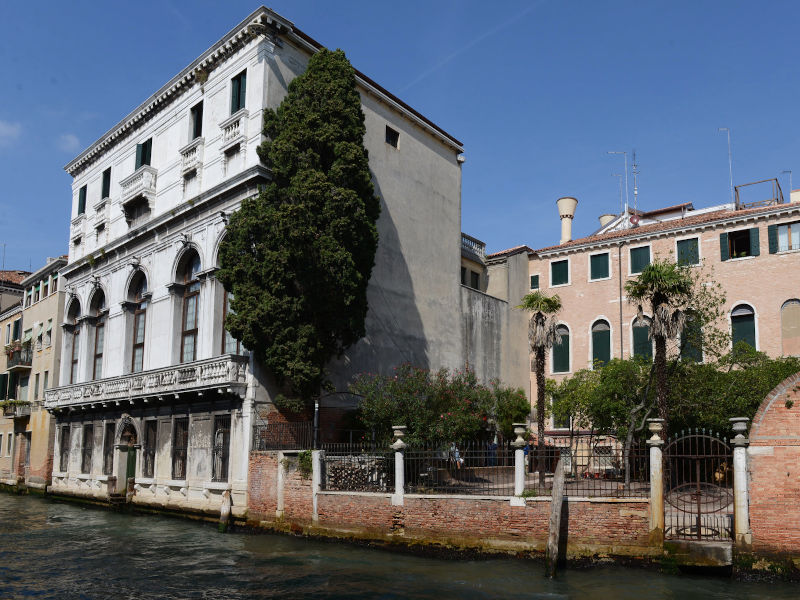 Abstract submission
Guidelines
Abstracts are invited for 20-minute oral presentations (plus 10-minute discussion) and for poster presentations on any area of linguistics including (but not limited to) phonetics, phonology, morphosyntax, semantics, pragmatics, sociolinguistics, and historical linguistics. All abstracts submitted for oral presentations and poster presentations must comply with the overall topic of the conference, regardless of the area of linguistics the author decides to focus on.
Abstracts should be anonymous – they should not include the name(s) of the author(s) nor their affiliation. Please note that name(s) and/or affiliation should not appear in the name of the file you submit either.
Only one abstract per person (or one single-authored abstract plus one additional co-authored abstract) is allowed.
Please specify, right under the title, whether you are submitting your abstract for "oral presentation" or for "poster presentation".
All abstracts should be submitted in English, which will also be the language of the conference. Abstracts should not exceed 500 words, excluding references but including examples, tables, and graphs. Abstracts exceeding the word count or containing the author's name and/or affiliation will not be considered for paper or poster presentation at the conference.
Submit an abstract
To submit your abstract please use EasyChair. Once you log in, follow the instructions to finalize your submission – you are going to need to create an EasyChair account, if this is your first time using this service. Before you proceed, please make sure that your abstract complies with the guidelines for submission (see above). We kindly ask you to submit your abstract in .pdf format.
Important dates:
Abstract submission: October 1st - December 31st, 2021
Notification of acceptance: beginning of February, 2022
Deadline of registration as audience member: February 28th, 2022
Deadline of abstract resubmission (for book of abstracts): April 15th, 2022
To resubmit your reviewed abstract after the notification of acceptance please send it via email directly to one of the contacts you find at the foot of this webpage.
Proceedings
After the conference we plan to publish a volume of proceedings that will collect a number of selected papers resulting from both oral and poster contributions at the conference. The papers to be included in the volume of proceedings will be selected by a scientific committee.
Information about the submission of papers for the volume of proceedings will be updated on this page after the conference.
Fees
Presenters in person
If your abstract is accepted to be presented as an oral contribution or as a poster at the conference, the fees are allocated as follows:
Faculty members: € 60
PhD and master students: € 30
Presenters online
Faculty members: € 30
PhD and master students: € 15
Once you get the notification of acceptance, the organizers will be in touch with you regarding the fee payment, they will assess your fee status and provide you with the bank coordinates to make the payment ahead of the conference days.
Audience members
Even if you are not presenting, you are more than welcome to attend theconference as an audience member. Also in this case, the abovementioned fees apply.
To register to the conference as an audience member you can simply get in touch with us expressing your will to participate. Please include your full name and affiliation when sending your message – the organizers will assess your fee status and provide you with the bank coordinates to make the payment ahead of the conference days. Please also note that the deadline for registration is February 28th, 2022.
Students and faculty members of Ca' Foscari University are welcome to attend the conference free of charge. Ca' Foscari staff and students can book their seat through the following links: reservation in Italian / reservation in English.
Conference dinner
On the evening of May 5th, after the conference, you are invited to attend the conference dinner (venue TBC). The conference dinner fee is €50 for both faculty members and students. If you wish to join us at the dinner, you will be asked to pay the fee together with your allocated participation fee at the moment of registration.
At the moment (november 2021) you are required to show a Green Pass or equivalent certificate to access places like restaurants in Italy. Please note that, provided that government regulations do not change in the next months, you will need to have a valid pass or certificate to join the dinner.
Travel and accommodation
Travel
You can reach Venice by plane, train and bus.
You can fly either on Venice Marco Polo airport or on Venice-Treviso Canova airport. The majority of intercontinental flights arrives at Venice Marco Polo airport. Both airports are connected to Venice island via a direct bus service. Alternatively, you may choose to get to Venice by train or by water taxi.
From Venice Marco Polo
From Venice Marco Polo you can take the ACTV Aerobus line 5 that will take you to Venice in about 25 minutes. Tickets (€ 8 one-way and € 15 two-way) can be purchased directly at the airport (just look for an ACTV/Aerobus ticket booth), but you can visit this page if you wish to book your tickets in advance.
This airport is connected to the main island also via water taxi. Just follow the directions to Alilaguna services once you come out of the arrival hall (10 minute walk) – tickets (€ 14 one-way and € 27 two-way) can be purchased at the water taxi station or online and you will reach Venice in about 35 minutes.
If you choose this latter option, the nearest stops to the conference venue are San Tomà and Ca' Rezzonico.
From Venice-Treviso Canova
From Venice-Treviso Canova you can take the buses provided by Barzi Service that will take you to Venice-Tronchetto in about 40 minutes. Tickets (€ 12 one-way and € 22 two-way) can be purchased directly at the airport (just look for a Barzi Service ticket booth).
Please note that Barzi buses terminate at the bus parking lot just outside Venice, from where you will need to take the People Mover train to the main island (that is just a 10 minute ride).
This airport is also connected by bus to Venezia-Mestre train station (MOM Service, line 6). However, please note that from Venezia-Mestre you will need to take a train to Venezia S. Lucia station.
Getting around Venice
The fastest way to get around in Venice is walking. However, finding your way can be very tricky, especially if you do not know the city. Regardless of the airport you arrive at, if you travel to Venice by train your journey stops at Venezia S. Lucia station or, if you travel by bus, your journey stops at Piazzale Roma.
To reach the conference venue, you can take the water taxi (lines 1, 2 or 6) to San Toma' stop, from either Piazzale Roma or S. Lucia station. A one-way ticket is around € 7. From San Tomà stop it is then just a 6-8 minute walk to the conference venue.
Accommodation
You will find many convenient accommodations for your stay in Venice. Since walking around in Venice always takes a bit of time, we suggest you look for an accommodation in the Dorsoduro or Santa Croce areas – this way you will be no more than 15-20 minutes away from the conference venue.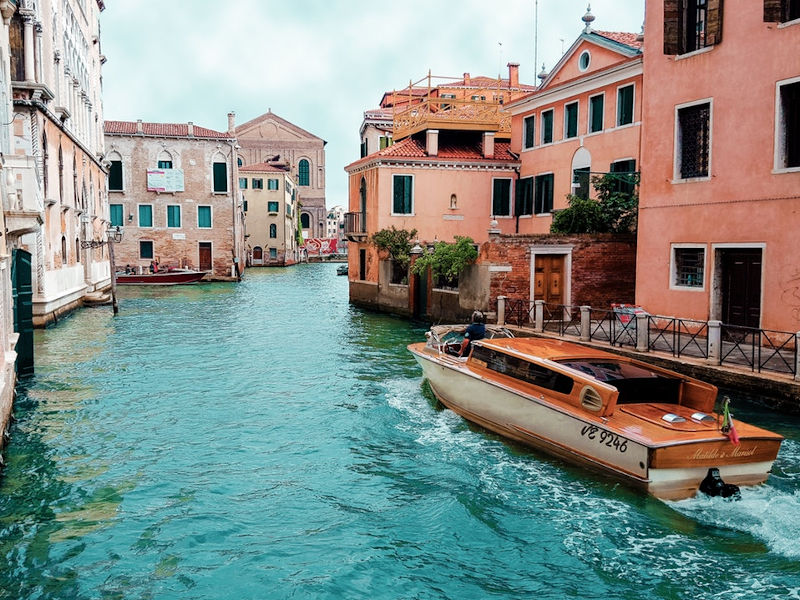 Past events
2nd-3rd September 2020 - CELEA 1: "Language obsolescence: the challenge for linguists and communities"
Contacts