Access general rules
Access with EasyPlanning or MyUniVE app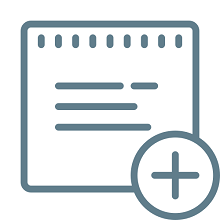 Due to the health emergency and according to the ministerial decrees and the University provisions, to access libraries and book services, University members and all the adult non-university members with University credentials must make a reservation throught EasyPlanning or MyUniVE app.
Easyplanning reservations not processed will be automatically cancelled after 30 minutes from the scheduled start.
Masks are strongly recommended.

To learn more see the information below and consult the libraries pages.
The terms of access to libraries and services are different depending on whether you are a university member or non-university member.
To access the libraries:
Contacts:
BALI: bali@unive.it
BAS: bibliobas@unive.it
BAUM: baum@unive.it
BEC: bec@unive.it
CFZ: cfz-books@unive.it
Historical Archive: fondostorico@unive.it
Thesis Archive: archivio@unive.it
WiFi network access
You can use your laptops or mobile devices inside the libraries connecting the University WiFi network.
Access to the WiFi network is reserved to University users or accredited guests.
Ca' Foscari University is part of the Eduroam Federation.
Last update: 05/12/2022