September 2020: the academic year begins
Ca' Foscari facilities for new students
September is almost upon us and Ca' Foscari is ready to welcome you in complete safety, guaranteeing social distancing within its classrooms, compliance with hygiene rules and even the option of remote lessons, through latest generation technology and the use of innovative platforms. On this page, you can find all the useful information on how to reserve your place in the classroom, access the incentives and contributions reserved for our students and much more.
You can follow all the updates on the Coronavirus emergency on the pages:
Two ways of following lessons
Ca' Foscari is always with you, in the classroom and remotely.
In the first semester, lessons will start in person, following government regulations and the recommendation of promoting the attendance of newly enrolled students as much as possible. To protect everyone's safety, the capacity of the classrooms will be reduced to 50% of the available places and you will be able to reserve your place in the classroom through an online system that will be available shortly.
But this is not the only way to follow the courses: all the lessons will in fact also be streamed live through the Zoom videoconference platform, and will later be made available on the Panopto video content management platform, to be used at a later date, within 7 days of the date of the lesson.
Students connected by videoconference will be able to interact with the teacher both verbally and via chat.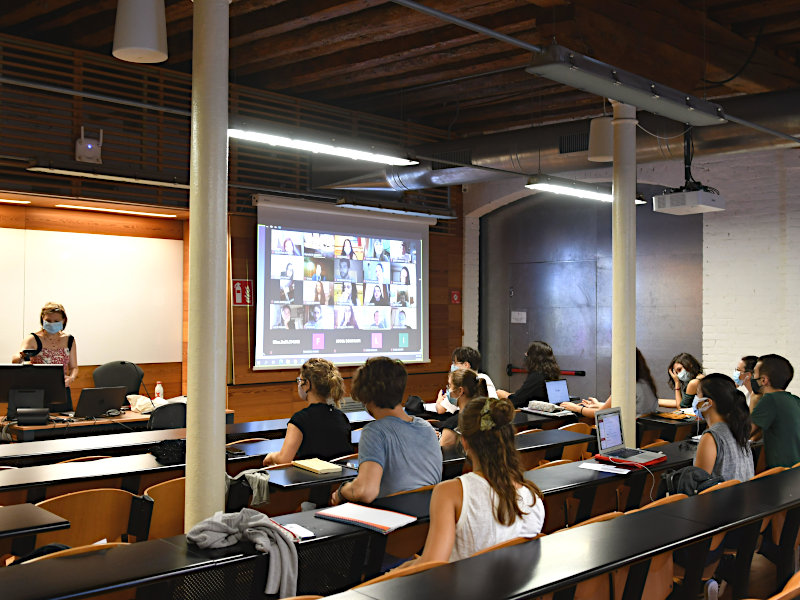 Teaching equipment that keeps up with the times
The University is performing the technological overhaul of its classrooms, with an investment of around €1.5 million, including devices such as whiteboards, object viewers, additional software, videoconferencing and screen sharing systems.
High definition cameras and ambient microphones will prevent disturbance or buzzing and pick up the sound within a predefined area, so as to allow the lecturer a certain degree of movement during the lesson and at the same time guarantee a high-quality audio both in the classroom and remotely.
Document cameras, devices that allow you to view objects, book pages and other documents, including handwritten texts on paper or other surfaces, will allow you to view images shown on the projection screen for students attending in person and on the videoconference system for students participating remotely.
In some cases, there will be fixed cameras installed on the wall or ceiling that will allow you to view the teacher and the board and follow the teacher's movement.
A reservation system to guarantee social distancing
Access to every building will only be allowed for students wearing a mask and who have reserved a place in one or more lessons in the building in one or more time slots during the day.
Proof of reservation must be shown upon entering the building, at the reception, or by presenting it to the staff assigned to monitoring access, where your temperature will be taken and you will be provided with a mask if you are without for whatever reason.
The reservation system, via web and via app, will allow the reservations of a certain proportion or number of places available for each classroom. Once the attendance limit for each building has been reached, the application will not allow you to make any more reservations for that day; the system will also only allow you to book a certain number of hours, so as to ensure access to as many people as possible.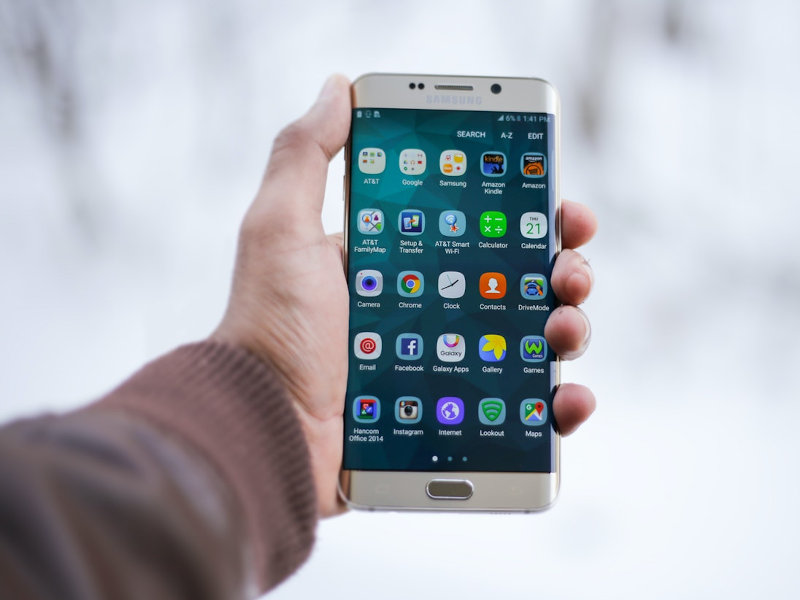 For any details about the researvation system and MyUnive app, plase visit www.unive.it/dualteaching
Ca' Foscari's student hardship fund
The University has allocated €4.5 million to support existing and newly enrolled Ca' Foscari students to cope with the difficulties suffered by them and their families in recent months, guaranteeing regional study grants for all eligible students and contributions towards the costs of rent, transport and connecting and purchasing a new PC. Specifically, you can apply for the following contributions:
connectivity: a contribution of €100 towards the purchase of a new personal computer or for internet costs, on a fixed or mobile network;
a contribution of choice towards residency and mobility:

a contribution towards travel passes for city or intercity transport, for a total of 50% of the cost, and up to a maximum of €250.
a contribution towards the costs of renting, for an amount of €600.
The call for applications for these contributions will be available soon.
In addition to these special measures, find out all about study grants and other incentives.
Student collaborations
Our university considers collaborating students a precious resource for improving the quality of its services and offers its members the opportunity to undertake paid activities of collaboration in student services.
One or more calls are launched every year for the assignment of collaboration contracts, which include details on the terms and procedures for participation.
You can find all the details and open calls on the page dedicated to student collaborations.
Safety first
During classroom activities, students must maintain a social distance of at least 1 metre between seats and wear a mask at all times.
The places that are not to be occupied in order to guarantee social distancing will be specially marked.
Each classroom will be equipped with a sanitizing gel dispenser that students and teachers must use to sanitize their hands before entering. There will also be a liquid sanitizer and paper in each classroom for sanitizing shared equipment, such as microphones and computers.
Temperatures will be taken upon entry, with access to the classroom or to the building refused for anyone with a temperature over 37.5 °C.
Surgical masks will be available at the reception for anyone who is without.
The air recirculation in the rooms has already been reset and the air exchange will therefore be guaranteed by opening windows, where possible, and introducing cool air using the ventilation system.
The rooms will be sanitized daily and repeated mid-morning and mid-afternoon (in the case of opening 8-20) for the surfaces most used, such as door handles, elevator buttons, surfaces in refreshment areas, stair handrails, toilets and shared devices.
Last update: 21/10/2020