How to pay
Tuition fees for BA and MA degrees - a.y. 2021/2022
University fees will be paid through the new pagoPA system, which guarantees secure and trustworthy electronic payments to public administrations.
All public administrations must adhere to this initiative, which is promoted by the Presidency of the Council of Ministers.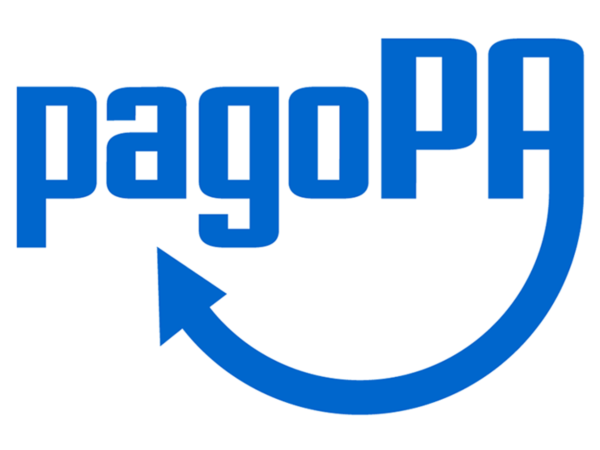 In order to pay, you will have to log in to the "payment" section of your Personal Area where you can find the payment invoice.
Contacts, reservation, FAQ
Then, you can pay through one of the following methods:
Online payment
Click on "Pay Online" and choose among the following options:
Credit Card. PagoPA accepts the following debit/credit cards:

Mastercard
Maestro
Visa
Visa electron
American Express
Once you have entered your credit card details you will be directed to the payment page;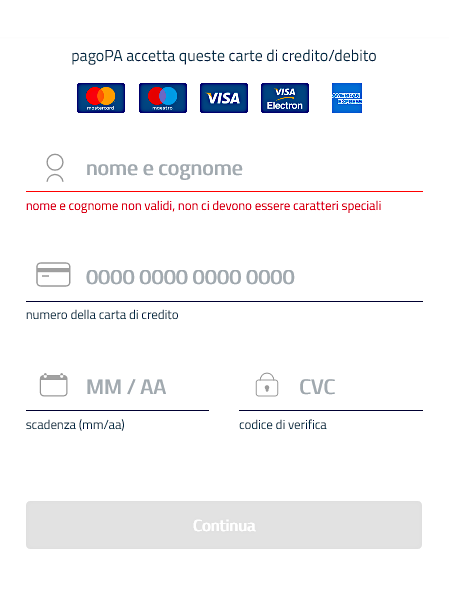 Current Account. The following banks can provide for this service:

Banco Popolare di Sondrio
Postepay - Poste italiane – Carta Banco posta impresa
Postepay - Poste italiane – Carta Banco posta
Intesa Sanpaolo – Pago in conto
Intesa Sanpaolo – Masterpass
Intesa Sanpaolo – Visa/Mastercard
Io conto – pagamento diretto bonifico
My bank – find your bank in the list of licensed banks; if you find your bank, please select it and you will be directed to the home banking page and carry out the payment;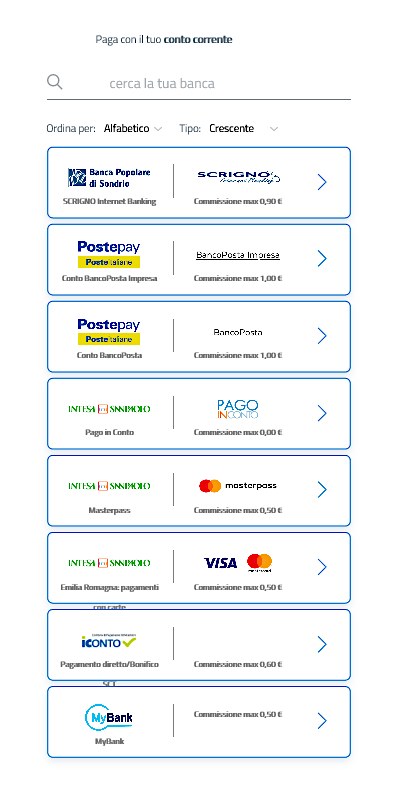 Other Payment Methods. Here is the list of active services:

Bancomat pay
Satispay
Postepay
Intesa Sanpaolo – PayPal
ICONTO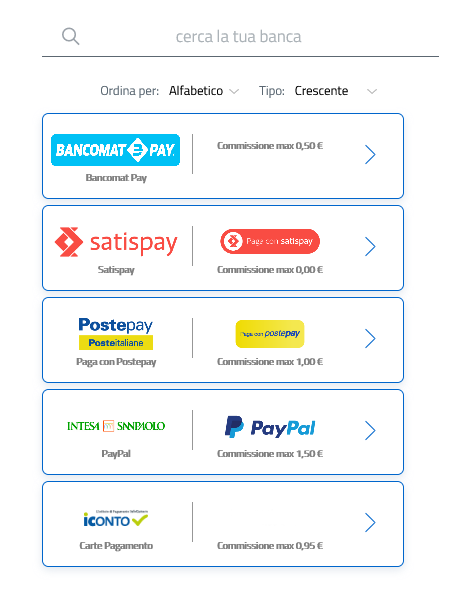 Payment through "Payment Notification"
Print the Payment Notification. You can proceed to the payment in the following ways:
Through the desk of a credit institute which is part of the PagoPA system;
At a tobacco seller shop or facility enrolled in the PagoPa system, or at an ATM authorised to provide this service;
By using the CBILL circuit. To carry out the payment you should use the code number of the body "4P316" and add the code of the payment notification.
The payment will be automatically recorded within our management system over the days subsequent to the payment.
Pagare tramite CartaConto - Nowbanking
Once you have activated your CartaConto, you can download the Crédit Agricole Italia App to pay your tuition fee. Select the "Pagamenti" icon from the NavBar at the bottom of the screen.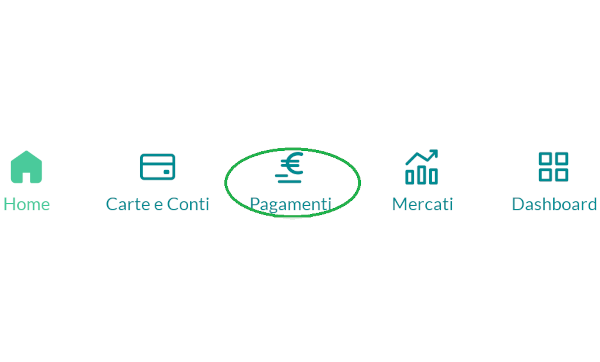 Select PagoPA.
Before the payment, please remember to download or print out the payment invoice.
Scan the QR code or enter the code from the invoice and confirm the payment.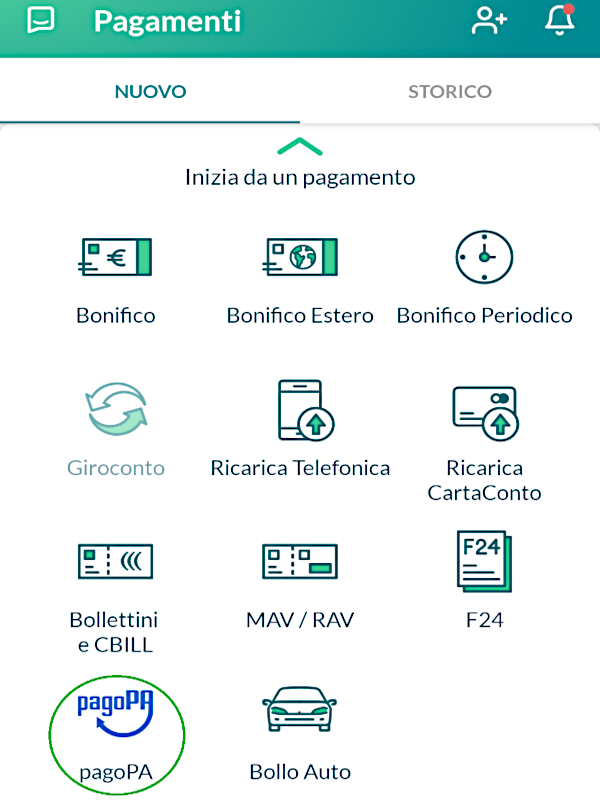 Last update: 30/05/2023