Working papers
The series "Department of Economics - Working Paper", brings together original scientific writings from the economic field of the members of the Department of Economics of Ca' Foscari University of Venice, with the aim to give visibility to the first results of the Department's research activities, before publication in national and international scientific journals.
The series (made available electronically on the main repositories of the sector) is equipped with ISSN 1827-3580.
In order to submit the publication of a working paper in this series, please send the pdf file to the editor Francesco Lancia - francesco.lancia@unive.it - always copying Geraldine Ludbrook - wp.dse@unive.it - (contact person for the publication).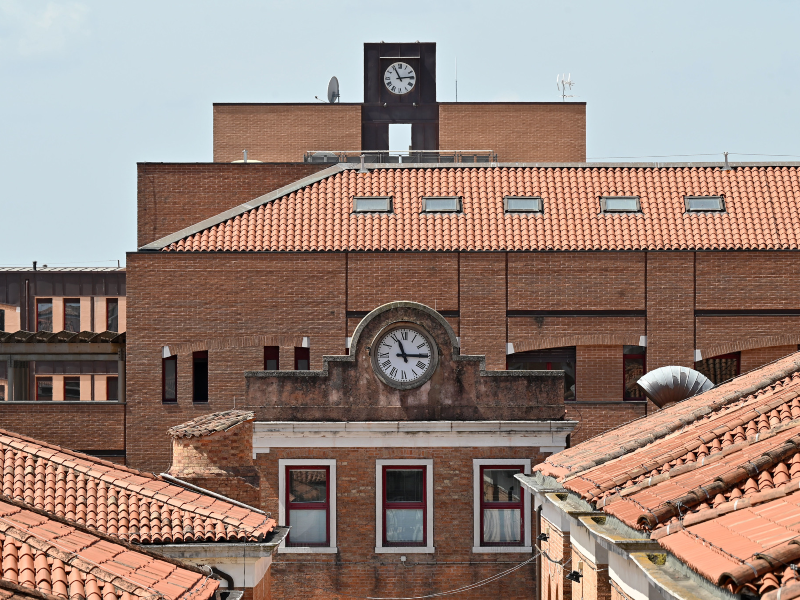 2021
24/21 Marta Castellini, Luca Di Corato , Michele Moretto, Sergio Vergalli. Energy exchange among heterogeneous prosumers under price uncertainty
23/21 Viola Angelini, Irene Ferrari. The long-term effects of experienced macroeconomic shocks on wealth
22/21 Teresa Randazzo, Filippo Pavanello, Enrica De Cian. Adaptation to climate change: air-conditioning and the role of remittances
21/21 Stefano Colonnello, Roberto Marfè, Qizhou Xiong. Housing Yields
20/21 Philipp Chapkovski, Luca Corazzini, Valeria Maggian. Does Whistleblowing on Tax Evaders Reduce Ingroup Cooperation?
19/21 Francesca Larosa, Nadia Ameli, Jamie Rickman, Sumit Kothari. Beyond standard economic approaches: complex networks in climate finance
18/21 Roberto Roson, Camille Van der Vorst. The COVID crumbling of tourism in Andalusia: an assessment of economic and environmental consequences
16/21 Nicola Camatti, Luca Salmasi, Jan van der Borg. Tourism and economic growth: an application to coastal regions in the Mediterranean area
15/21 Denitsa Angelova, Francesco Bosello, Andrea Bigano, Silvio Giove. Sovereign rating methodologies, ESG and climate change risk: an overview
14/21 Dario Bertocchi, Lisa Zecchin, Angelica Guzzon, Nicola Camatti, Jan van der Borg. All Beaches Should Have One. Online Reputation Analysis on G20S Network of Italian Seaside Destinations
13/21 Stefano Magrini, Alessandro Spiganti. The Day After Covid-19: Implications for Growth, Specialization, and Inequality
12/21 Jan van der Borg, Mario Volpe, Nicola Camatti, Andrea Albarea. Are sports events necessarily black holes for public finances? The case of Milan-Cortina 2026
11/21 Annarita Macchioni Giaquinto, Andrew M. Jones, Nigel Rice, Francesca Zantomio. Labour supply and informal care responses to health shocks within couples: evidence from the UKHL
10/21 Elena Bassoli, Agar Brugiavini, Irene Ferrari. Care provision at the time of the Covid-19: who suffers most?
09/21 Agar Brugiavini, Raluca E. Buia, Irene Simonetti. Occupation and working outcomes during the Coronavirus Pandemic
08/21 Armenak Antinyan, Luca Corazzini. Take me with you! Economic Incentives, Nudging Interventions and Reusable Shopping Bags: Evidence from a Randomized Controlled Trial
07/21 Bartolomeo Toffano, M. Bruna Zolin. Ecosystem services value: a literature review
06/21 Roberto Roson. The MEGA Regional General Equilibrium Model
05/21 Monica Billio, Roberto Casarin, Michele Costola, Matteo Iacopini. COVID-19 spreading in financial networks: A semiparametric matrix regression model
04/21 Armenak Antinyan, Thomas Bassetti, Luca Corazzini, Filippo Pavesi. Narratives on COVID-19 and Policy Opinions: A Survey Experiment
03/21 Monica Billio, Roberto Casarin, Enrica De Cian, Malcolm Mistry, Anthony Osuntuyi. The Impact of Climate on Economic and Financial: A Markov-switching Panel Approach
02/21 Caterina Pavese, Enrico Rubolino. Do Fiscal Restraints Harm Test Scores? Evidence from Italy
Last update: 18/01/2023