PhD in Management

International PhD programme, in partnership with:

Collaborative PhD programme, in partnership with: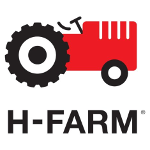 Educational aims
The aim of this PhD programme is the acquisition of in-depth knowledge of the contents and methods within the fields of administration and finance, and public and private business governance.
Training Activities 37° cycle for ANVUR Accreditation
Such knowledge allows for the development of distinct skills in the comprehension and management of specific operational difficulties within the business economics environment .
The programme is taught entirely in English and welcomes each year several international students.
Research themes
Corporate and entrepreneurial theories: public, private and non profit company;
Theories of credit and finance: financial function of companies and of bank and non-banking financial intermediaries;
Accounting theories: national and international accounting principles; individual, group, civil and fiscal accounting, planning and control;
Organization theories, organization design, human resource management and competence analysis;
Organizational economics and game theory;
Business strategy and policy, marketing and economics and management of industrial sectors; Sustainability;
Corporate governance and financial markets;
Theories of innovation and entrepreneurship;
Economic history;
Organization and strategic choices of actors in the transport industry;
Management of cultural production;
Behavioural economics;
Operation Research;
Labour law and industrial relations.
Professional profiles
The PhD graduate will practice the competencies in teaching and researching acquired as scholars in Academia, as researchers in private and public research institutions and project leaders and managers in consulting companies and private corporations.
For information on educational activities
Location
Department of Management,
San Giobbe Cannaregio 873,
30121 Venezia
[map]
Last update: 12/10/2021