PhD students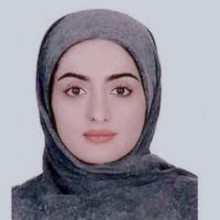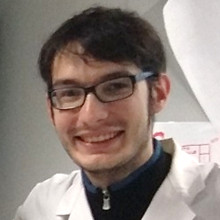 Danny Zanardo
Thesis title: Photocatalytic process for pollution remediation and fuel production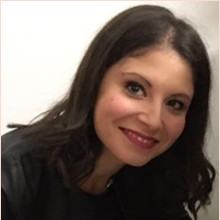 ---
Our graduates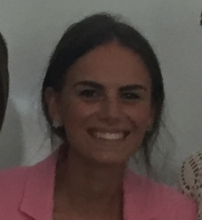 Margherita Riello
Thesis title: Formulazione di cosmetici innovativi da estratti naturali derivati da biomassa
Bachelor's degree, a.y. 2018/2019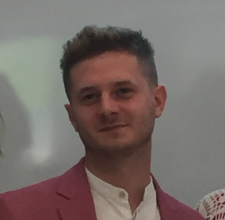 Marco Lattenero
Thesis title: Stabilizzazione della vitamina C all'interno di un formulato cosmetico
Bachelor's degree, a.y. 2018/2019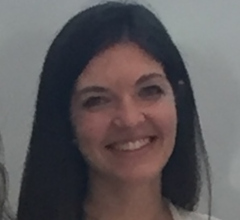 Eva Pupulin Thesis title: Sviluppo di catalizzatori eterogenei supportati per la produzione di idrogeno
Master's degree, a.y. 2018/2019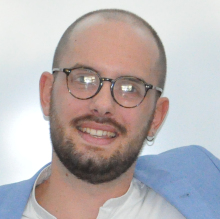 Lorenzo Manzato
Thesis title: Sviluppo di materiali fotocatalitici a base di ZnO per l'abbattimento di VOC
Bachelor's degree, a.y. 2017/2018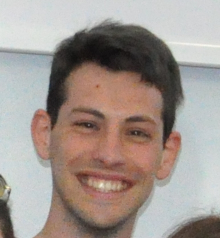 Andrea Campostrini
Thesis title: Sviluppo di materiali multifunzionali per la formulazione di marmorini tradizionali veneziani
Bachelor's degree, a.y. 2017/2018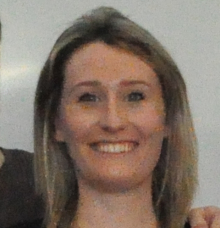 Gea Bortolomiol
Thesis title: Development of heterogeneous catalysts for levulinic acid production
Master's degree, a.y. 2017/2018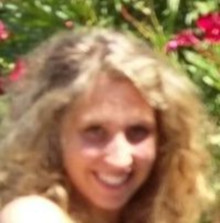 Sara Zancanaro Thesis title: "Sinergia DDS e nano: nuove tecnologie per nuovi formulati"
Master's degree a.y.2017/2018
Alberto Palazzi
Thesis title: Verso la fotosintesi artificiale: materiali innovative per la produzione di solar fuels
Bachelor's degree, a.y. 2017/2018
Previous academic years
Best thesis awards
Cristina Pizzolitto is the winner of the Industrial Chemistry Division Award for the Best Master Degree thesis in Industrial Chemistry (edition 2017) .
The award ceremony took place during the XXVI Congress of SCI in Paestum.
Title of the thesis: "Sviluppo di catalizzatori nanostrutturati a base di Nickel per la produzione di idrogeno"
Tutor: Prof. Michela Signoretto
Co-tutor: Dr. Federica Menegazzo
Valentina Nichele is the winner of the GIC 2010 award for the Best Master Degree thesis for "the originality of the research developed in the field of catalysis and the brilliant elaborate dissertation".
The award ceremony took place during the X School of Catalysis GIC2010 in Palermo (15-18/09/ 2010).
Title of the thesis: "Incapsulamento della galattosidasi in una matrice di silice preparata via sol-gel".
---
Visiting students
Warren Thompson School of Engineering & Physical Sciences, Heriot Watt University, Edinburgh, UK PhD visiting student, a.y. 2018 (2 weeks)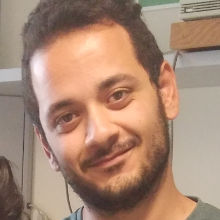 Dhia Cherni
Catalysis and Materials for Environment and Processes, University of Gabes, Tunisia
PhD visiting student, a.y. 2016/2017 (6 months)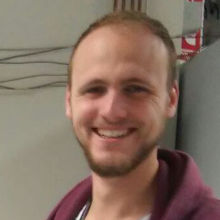 Cas Buysschaert
Chemical Engineering, Faculty of Engineering Technology, Leuven, Belgium
Master's degree visiting student, a.y. 2015/2016 (9 months)
---
Collaborations with universities
Turin University, Prof. G. Cerrato
Turin University, Dr. M. Manzoli
Turin University, Dr. S. Tabasso
Milan University, Prof. C. Bianchi
Milan University, Prof. I. Rossetti
Genova University, Prof. G. Ramis
Ferrara University, Prof. G. Cruciani
Perugia University, Prof. L. Barelli and Dr. A. Di Michele
Bologna University, Prof. F. Cavani
Bologna University, Prof. A. Vaccari
Roma University, Prof. D. Gazzoli and Dr. Daniela Pietrogiacomi
Heriot Watt University UK, Prof. Mercedes Maroto-Valer
Heriot Watt University UK, Dr. Aimaro Sanna
Institute of Catalysis and Petroleumchemistry Spain, Dr. Vicente Corberan
Institute of Catalysis, Bulgarian Academy of Sciences Bulgaria, Prof. T. Tabakova
Process Chemistry Center (PCC) Laboratory of Industrial Chemistry and reaction Engineering Finland, Prof. T. Salmi and Prof. D. Murzin.
Department of Chemistry, Semnan University, Semnan, Iran, Prof. A. Tavasoli