News
---
Metal Nanoparticles as Catalysts for Green Applications
Prof. Michela Signoretto and Dr. Federica Menegazzo will edit on the MDPI journal Processes a special issue which collects original research papers or reviews focused on investigations on metal nanoparticles as catalysts for green applications. All applications which deals with designing chemical products and processes that generate and use less (or preferably no) hazardous substances, by applying the principles of green chemistry, are welcome for this special issue.
www.mdpi.com/journal/processes/special_issues/metal_nano_catal
Deadline: September, 30
---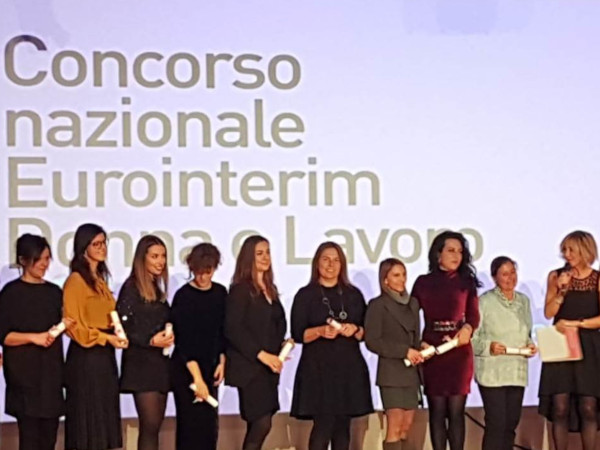 ---
A new spin-off: Ve Nice
Ve Nice, a new spin-off of Ca' Foscari University, was born on July 10th. The core business of Ve Nice (Natural, Innovative and Efficient Cosmetics from Venetian University) is the development of innovative and technologically advanced processes and formulations for the production of chemicals to be used in cosmetics and dermo-cosmetics. The five founding members of Ve Nice are part of the CATMAT group, they have a multidisciplinary nature (two chemists, one material science researcher, one pharmacist, one management engineer) and they are all PhD women.
---
Ve Nice won the price for the best Innovative Start up in Veneto
Ve Nice, the new spin off of Ca' Foscari, was awarded by MF Class Editors during the MF Veneto Awards [ITA] as the best innovative start up in Veneto.
---
Industrial collaborations
CATMAT is available for researches in partnership with companies in order to collaborate on projects of common interest. In this way, companies can have access to the knowledge and skills of the CATMAT researchers, laboratories and research facilities.
The partnership can be developed through:
Research projects;
Funding of research grants, doctoral scholarships on selected topics;
An industrial doctorate that allows companies to train, through a PhD program on a selected topic, their employees already engaged in highly qualified activities.
CATMAT has been already involved in many collaborations with industrial partners, such as Evonik, Casale, MTS, TEXA, Unired, H.D.R., Italcementi.
---
Our thesis proposals
All CATMAT thesis projects involve the design of innovative materials, their characterisation and their use for desired applications. Some topics:
Formulation of highly performant cosmetics from natural raw materials
Formulation of innovative materials for drug delivery systems
Formulation of inexpensive, innovative multifunctional materials to be used in green building industry
How to store sunlight? Photocatalysis turns CO2 and bio-alcohols into solar fuels
Energy relies on hydrogen: how to obtain it by renewable sustainable sources?
Waste to wheel (w2w): how to turn biomass into chemicals and fuels? Development of process to upgrade lignocellulosis wastes
Formulation of multifunctional materials for Cultural Heritage
Synthesis of innovative materials for applications in the traditional venician "marmorino"