Building a bridge between Venice and China
Ca' Foscari - Soochow University project
In 2017 Ca' Foscari University of Venice launched a project to increase the university's presence and engagement abroad called the Ca' Foscari University Offices in the World. The first of these offices, the Ca' Foscari University Suzhou Office, was inaugurated in February 2017. The office is hosted on the campus of an important institutional partner, Soochow University.
The opening of the Suzhou Office is a tangible manifestation of Ca' Foscari University's distinctive openness to the world. The office was conceived to facilitate regular contact with China's linguistic, cultural and intellectual context in the desire to catalyze meaningful exchange through the production of impactful research and cultural initiatives. Examples include facilitating collaborative research projects with Chinese colleagues, creating opportunities for Ca' Foscari students to travel to China for an enriching academic experience, and helping to disseminate a knowledge of Italy's language and culture among the Chinese.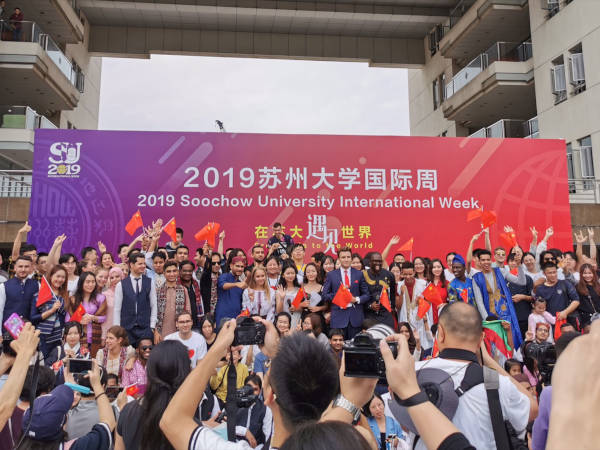 Ca' Foscari's decision to launch an overseas office in Suzhou is the result of a number of factors. The most important is the fact that Ca' Foscari and Soochow University have a long-standing relationship of scholarly collaboration and exchange. Secondly, the cities in which these two universities are located are linked in a number of ways. Not only are Venice and Suzhou both characterized by systems of canals and bridges – Suzhou, in fact, is often referred to as the "Venice of the East" – but they also have intertwined histories: in 1980, Venice and Suzhou became the first European and Chinese cities to be officially twinned.
Ca' Foscari and China
The university's relationship with China has had a particularly long and rich history. Since 2013, more than 1,800 students have chosen to study Chinese at Ca' Foscari as their first or second language of study as part of their bachelor's or master's degree studies, and the university's Department of Asian and North African Studies – one of the largest of its kind in Italy – allows them to explore and research virtually every aspect of China's history, culture and economy.
Ca' Foscari has also become a popular study destination for Chinese students seeking a university experience abroad. This academic year alone Ca' Foscari will have hosted 95 Chinese students through overseas exchange programs, thereby bringing the total number since 2012 to almost 500. Many of these students took advantage of the Marco Polo program, which provides 10 months of pre-university Italian language training for Chinese students intent on carrying out their post-secondary studies in Italy.
Ca' Foscari's connection to China is further strengthened by its hosting of the Confucius Institute, which began operating at the university in 2008. The institute's presence contributes in significant ways to increasing an awareness and knowledge of China's languages and culture in Venice.