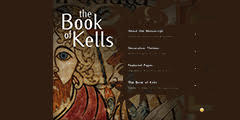 Creating Interactive Narratives in Cultural Contexts
seminario on-line
Guest speaker: Marie Redmond
Museums and galleries all over the world have huge collections of artefacts in storage that are rarely, or even sometimes never, seen by the public. Some artefacts cannot be shown for safety or security reasons but mostly there is simply not enough public exhibition space to put all culturally significant works on public display.
Technology plays an important part in the cataloguing, preservation and exhibition of cultural artefacts. The emergence of digital technologies has radically changed how cultural organisations function. What is important is to use the technologies suited to the original artefacts and to the audiences and visitors. There are many technologies that can be used but we must be sensitive to both the original artefact and to the context in which the work is being observed.
Marie will talk about her experiences in designing exhibitions around the manuscripts of James Joyce and Samuel Beckett as well as digitising a ninth century manuscript, The Book of Kells, and publishing it on different digital platforms. She will also discuss the possibility of using technology to recreate Francis Bacon's studio which was located in London and relocated to Dublin. The public can see these works in both digital (and physical) forms and can access the content in a meaningful context.
The seminar will be held online. If you are interested in participating, please send and email to vedph@unive.it
Language
The event will be held in Italian
Organized by
Dipartimento di Studi Umanistici; VeDPH
Downloads