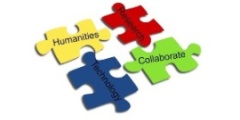 From Modeling to Publishing: Digital Scholarship in Practice
On-line
Tiziana Mancinelli (VeDPH, Ca' Foscari)
"From Modeling to Publishing: Digital Scholarship in Practice"
Abstract
Criteria for evaluating projects are well established in traditional humanities research, whereas there are currently only tentative efforts to develop evaluative frameworks in the field of digital humanities for digital projects and outputs, and there is not yet consensus on these. I will reflect on methods and standards for the work with 'data' in humanities and in digital scholarly projects. My talk will first address issues related to the data ecosystem in a DH project (which involves data organisation, modelling, documentation, visualisation, archiving, and sustainability). I will then discuss the professional skills that a DH researcher is often required to have across the spectrum of both DH and traditional humanities. This can be related to the so-called data curation process used to model a domain-specific knowledge, so as to create and share complex digital objects thereby increasing accessibility and sustainability. A digital scholarly project requires a hermeneutical approach involving a deep analysis of the object of study as well as skills of data management, modelling and curation that support long-term preservation, access and reuse of data. These aspects should also serve to assess-aspects of openness (open source and open access) and to pursue inclusivity and reach a wider audience.
Bio: Tiziana Mancinelli completed a Ph.D. in Textual Scholarship and Digital Humanities from the University of Reading (UK). She then gained experience in modeling and developing digital scholarly editions and projects in the field of Digital Humanities working with several digital humanities centres such as CCeH (Cologne Center for eHumanities) and currently with VeDPH (Venice Centre for Digital and Public Humanities). She published in 2020 a book entitled Che cos'è un'edizione scientifica digitale co-authored by Elena Pierazzo.

Link for subscription: bit.ly/39dK6vA
Relevant information will be provided on vedph.github.io/seminarseries
For further information please write to vedph@unive.it
Language
The event will be held in English
Organized by
Dipartimento di Studi Umanistici; VeDPH
Downloads