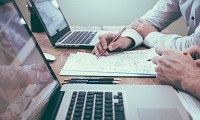 Metodi digitali per l'insegnamento classico e umanistico
on line
Paolo Monella. Metodi digitali per l'insegnamento classico e umanistico. Milano: EDUCatt 2020.
Il volume propone una riflessione critica di carattere metodologico su alcuni strumenti e tecniche digitali per l'insegnamento scolastico ed universitario in ambito umanistico, con un'attenzione particolare alla didattica delle lingue, letterature e culture classiche.
Ne discutono con l'autore tre studiosi che si occupano di ricerca e didattica in ambito classicistico: Paolo Mastandrea, Professore Ordinario di Latino presso il Dipartimento di Studi Umanistici, Università Ca' Foscari di Venezia; Valeria Vitale, Chair of the Pelagios Network; Alan Turing Institute; Research fellow of the Institute of Classical Studies, University of London; Alessandro Iannella, Docente a contratto presso le Università Statali di Milano e Torino, progettista didattico ed esperto di tecnologie didattiche applicate alle discipline classiche.
Link per la registrazione: https://bit.ly/2StcEg5
Contatti: vedph@unive.it
Language
The event will be held in Italian
Organized by
Dipartimento di Studi Umanistici, VeDPH
Link
https://store.streetlib.com/it/paolo-monella/metodi-digitali-per-linsegnamento-classico-e-umanistico
Downloads