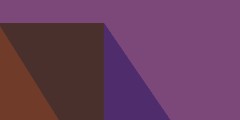 [Deadline] Abstract submission | magazén - [re]constructions
Call for Papers | 2021 Topic: [re]constructions
Call for Papers | 2021 Topic: [re]constructions
magazén is accepting proposals to its 2022 volume entitled [re]constructions, which shall devote two semestral issues of the journal (June and December) to the theory and practice of [re]configuring lost realities, [re]creating long gone dimensions, [re]building likely scenarios, [re]considering exhibition settings and [re]covering disappeared traces of historical and cultural value.
For its 2022 volume magazén is set to examine in two semestral issues the concept of '[re]constructions' as a procedural and constitutional peculiarity of digital and public humanities. Scholars are particularly invited to submit contributions that span from theoretical debates to methodological reflections, also comprising the examination of particular case studies from the heterogeneous domains of Digital Textual Scholarship, Digital and Public History, Digital and Public Archaeology, Digital and Public Art History, GLAM studies.
For scholars interested in submitting a proposal, please write an abstract of no more than 200 words together with a short biographical note and the provisional title of the paper. All materials should be sent by September 15, 2021 via email (subject: "magazén 2022 – Call for Papers") to the editorial board at the following address: magazen@unive.it. Notice of selection will be given to authors within four weeks from submission deadline.
For further details please check magazén website or contact the editorial board (magazen@unive.it).
Organized by
Department of Humanities; VeDPH