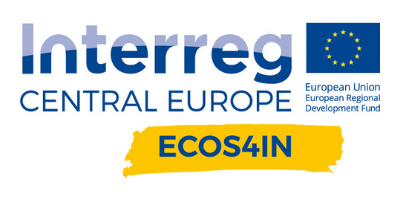 Design Thinking at the service of innovation: the pilot projects in support of Industry 4.0 continue
The digital revolution has given birth to a constantly evolving reality, and to be able to keep up with the ever faster technological changes, companies will have to know how to integrate business, technology and design.
This is the challenge taken up by the implementation projects of ECOS4IN (International Ecosystem for Industry 4.0), which began last April and will be completed in March 2022. Involving 7 partners - including the Department of Management of the Ca 'University Foscari Venezia -, the project aims to strengthen ecosystems in support of Industry 4.0 and encourage transnational cooperation between the regions and countries of Central and Eastern Europe.
The pilot projects of the Department of Management, carried out with the strategic-operational support of the Ca 'Foscari University Foundation, are practical-training courses that aim to respond quickly to the challenges that the fourth industrial revolution imposes on businesses. Digitalization, and with it the possibilities that digital tools offer to entrepreneurs and organizations, constitute the common thread for these paths. In practice, they consisted of an ad hoc design work, divided into three sessions:
PHASE 1: Online training sessions on the main 4.0 technologies applicable to small and medium-sized enterprises.
PHASE 2: Co-design workshop lasting two afternoons.
PHASE 3: Personalized 4.0 mentoring intervention for each participating company.
The workshops, the central part of these pilot projects, have as their basic architecture the Design Thinking, a design method used worldwide that makes creative co-design one of its most rooted principles, useful for resolving doubts and perplexities and identifying new opportunities.
This is an approach to innovation capable of ensuring in a short time and for a group of people with different skills, a learning path that allows them to obtain concrete results. The working groups are in fact always formed using the principle of multidisciplinarity that generates different points of view: the presence of a team made up of heterogeneous individuals who come from different fields helps the solution of problems and stimulates creativity by being enriched by partecipants' different experiences and skills.
Two workshops have been carried out so far: the first, which involved 17 companies divided into three subgroups, was carried out between the end of March and the beginning of April 2021; the second, addressed to 7 companies, took place between the end of May and the beginning of June 2021. Both meetings were held online, adapting them to the period of social distancing during which they took place.
The last workshop is scheduled in September with two afternoons dedicated to 25 companies in the Veneto region.
More information on the program website (link below)
Link