GIUPPONI Carlo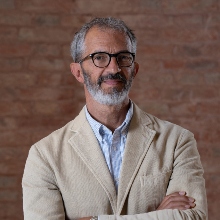 Ricevimento studenti online / Online office hours for students
Published on 25/05/2020
A causa dell'emergenza coronavirus, da mercoledì 18 marzo si sperimenta l'uso di Google Hangouts Meet. Link per collegarsi in video conferenza: https://meet.google.com/hdb-uhwv-bfi
gli studenti interessati contattino il docente via mail per appunatmento.
Given the coronavirus emergency we will test the use of Google Hangouts Meet for office hours since 18 March. The link is: https://meet.google.com/hdb-uhwv-bfi
Students are required to drop an email to arrange an appointment
ECONOMIA DELL'AMBIENTE - [CT0329] VENEZIA (165995): Esami sessione di giugno
Published on 13/05/2020
Buongiorno,
causa emergenza coronavirus, l'esame dell'appello di giugno si terrà in forma orale sulla piattaforma Google Meet.
Gli studenti interessati si dovranno iscrivere normalmente alla lista, che sarà utilizzata anche per definire l'ordine dell'appello.
Il link alla sessione è: https://meet.google.com/hwp-opad-rhy
I risultati dell'esame saranno comunicati come nel caso degli esami scritti via mail e gli studenti avranno una settimana di tempo per accettare o meno il voto.
Per eventuali chiarimenti, gli studenti sono pregati di comunicare attraverso il forum della piattaforma Moodle
cg
ECONOMICS OF THE ENVIRONMENT - [ET0088] VENEZIA (147460): June exams
Published on 10/05/2020
Dear Students,
due to the COVID-19 emergency we had to move written exams to oral, in videoconference on Google Meet.
Students should register in the exam list as usual. The list will be used to define the order of the oral exams.
The link is: https://meet.google.com/ioz-adbp-arn
The results of the exam will be uploaded and communicated as usual via the UNIVE system and you will have one week to accept or not my marks.
cg
Pubblicazione aula virtuale del corso Adaptive Management of Natural Resources and Agricultural Systems - [PHD044] (170776)
Published on 03/04/2020
Here is the link for my lectures through Google Meet.
cg
Aula virtuale:
Lezioni on line

follow the feed