ZOLLO Fabiana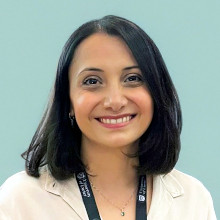 Ricevimento | Office Hours
Published on 13/09/2021
[ITA] Il ricevimento è previsto il giovedì dalle 14:30 alle 16:30 presso lo studio della docente (Campus Scientifico, Edificio Zeta, I piano, Stanza Z.B03), salvo diverse indicazioni. La registrazione è possible entro le ore 12:00 del giorno precedente il ricevimento compilando il Google form disponibile sulle pagine moodle dei corsi CM0579, CT0540, EM1421, FM0533-1.

[ENG] Office hours are scheduled on Thursday from 14:30 to 16:30 at the instructors' office (Scientific Campus, Building Zeta, I floor, Room Z.B03) unless otherwise specified.
The registration is possible at the latest by 12 noon of the day before the meeting, filling up the Google form available on the moodle page of the following courses: CM0579, CT0540, EM1421, FM0533-1.

follow the feed