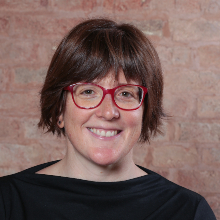 Office hours
Venezia Dipartimento di Economia (San Giobbe), plesso A, ufficio n. 248.
Il ricevimento si terrà da remoto il giovedì dalle 12.30 alle 14.30 previo appuntamento contattando la docente a mezzo mail. Si prega di consultare la sezione Avvisi per eventuali modifiche.
Office hours are held remotely on Thursdays from 12.30 am to 2.30 pm CET. Reservation via e-mail is required. Please check the 'Notices' section for updates as well.

follow the feed