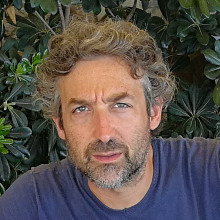 Office hours
Orario di ricevimento
Studio docente: studio n. 121, plesso C2, Dipartimento di Economia - San Giobbe.
Il docente riceve da remoto il martedì alle ore 15:00. Si invitano gli studenti a consultare la pagina Moodle del docente, oppure la sezione 'Avvisi', per maggiori informazioni,
Office hours are held remotely on Tuesdays at 3 pm CET. Students are advised to check Professor Teglio's Moodle webpage, or consult the 'Notices' section, for more information.

follow the feed