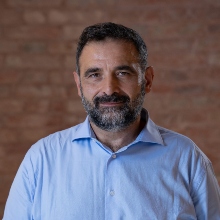 Office hours
Orario di ricevimento - Office hours
Ricevimento on line (via Gmeet o skype) tutti i venerdì dalle 14:00 alle 16:00. Agli interessati è richiesto di prenotarsi via email almeno 24 ore prima del ricevimento. Si consulti la sezione "avvisi" per modalità ed eventuali variazioni di giorno/orario.
---
Office hours on line (via Gmeet or Skype) on Friday from 14:00 to 16:00. Students wishing to attend are expected to book via email at least 24 hours before the meeting. Please check the section "notices" for further instructions and for the notification of changes in the schedule.

follow the feed