PASETTO Damiano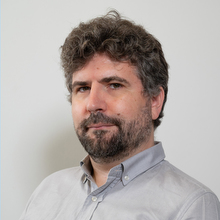 CALCOLO 1 - [CT0432] VENEZIA (176666): Info su lezioni in presenza e online
Published on 10/09/2020
Cari studenti,
per chi è impossibilitato a venire in aula, le lezioni saranno accessibili online su Zoom, tramite un link che si trova nella pagina moodle del corso.
Inoltre su moodle saranno disponibili le dispense, le slides e le registrazioni delle lezioni.
È quindi importante che facciate subito il login alla pagina del corso.
Se ne avete la possibilità, siete incoraggiati a venire in aula per conoscere i vostri compagni ed il professore. Ricordate che per accedere in aula dovete prenotarvi tramite un'applicazione, che potete scaricare ai seguenti link
Android: https://play.google.com/store/apps/details?id=it.easystaff.unive&hl=en
IoS: https://apps.apple.com/it/app/myunive/id1529082449
NUMERICAL ALGORITHMS - [CT0582] VENEZIA (178134): online lessons
Published on 10/09/2020
Dear student,
as you probably know, pandemic prevention measures have changed the way you attend classes.
In case it is not possible to enter the class due to a limit of capacity, it is possible to follow the lesson online on Zoom. This is why it is important that you sign up for the course through the moodle platform.
In Moodle, you will find the lesson times with the corresponding link to Zoom.
If you decide to come to the Campus (and I encourage you to do so, it's nice to meet your new classmates and your teacher), I remind you that access to the classrooms to attend the lesson is regulated by an app, through which you have to do a reservation.
Here are the links
Android: https://play.google.com/store/apps/details?id=it.easystaff.unive&hl=en
IoS: https://apps.apple.com/it/app/myunive/id1529082449

follow the feed