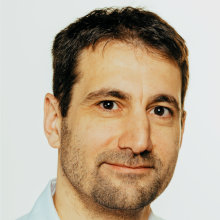 Office hours
Office hours 4 period academic year 2022/23, San Giobbe
Office 121, First floor, Block A, Dipartiment of Economics.
The office hours for the fourth term will ne held on Wednesday from 2pm to 4pm. You are requested to book an appointment by e-mail by 5pm Tuesday.
Thesisi Supervision:
I can supervise student dissertations at all levels: undergraduate or graduate (master, Ph.D.) in the area of microeconomic theory and game theory and its applications. For more detailed information regarding my interests I invite students to consult my webpage, and my research papers. I also ask students to have at least a few preliminary ideas before contacting me. We will discuss them together during my office hours.

follow the feed