TIMETO Federica Maria Giovanna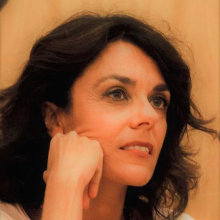 SOCIOLOGY OF ART CONSUMPTION - [EM3A11] (180834): Moodle registration
Published on 21/01/2021
To the 2020-21 students: you are requested to register in the Moodle page of this class https://moodle.unive.it/course/view.php?id=4445
by and no later than January 28th.
This is needed in order to access the class texts and activities and, if possible (depending on the attending students) organize the students in groups.

LABORATORIO DI ARTE E INCLUSIONE SOCIALE - [FT0542] (183806): registrazione su spazio Moodle
Published on 21/01/2021
Si pregano gli studenti frequentanti il laboratorio di registrarsi entro e non oltre il 28 Gennaio 2021 sullo spazio Moodle dedicato: https://moodle.unive.it/course/view.php?id=4463
in modo da poter organizzare le attività, i gruppi di lavoro, e accedere a testi e materiali del corso.
Ricevimento fino ad Aprile 2021
Published on 21/01/2021
Il ricevimento in presenza è sospeso. Si prega di contattare la docente via email per concordare il ricevimento online su GMeet.

follow the feed