FERRETTI Paola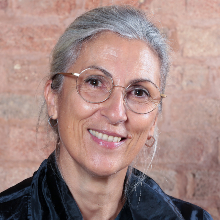 Modalità esame di MATEMATICA ET0045 - sessione agosto/settembre 2020
Published on 08/07/2020
L'appello dell'esame di MATEMATICA ET0045 (corso di Economia Aziendale) si svolgerà in forma scritta telematica nel giorno e orario previsti dal Calendario Appelli. Durante l'esame verrà richiesto lo svolgimento di esercizi usando la piattaforma Moodle.
Istruzioni dettagliate sulla struttura della prova di esame sono pubblicate nella pagina del corso Moodle
MATEMATICA - Ec. Aziendale 2019-20 (MATMAN 1920)
nella sezione
ESAMI VERSIONE MOODLE
Rules for last call in a.y. 2019-2020 of OPTIMIZATION EM2Q12 exam
Published on 08/07/2020
In accordance with the current rules for the written exams, the last call for the exam of the Optimization EM2Q12 course will be done through the Hangouts Meet platform. The exam will be written on paper, to be sent in telematics modality, and it is based on the course program that is detailed in the Syllabus and in the course on moodle platform.
All Students enrolled in the exam will receive detailed information via email.

follow the feed