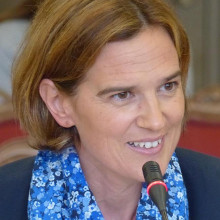 Paola CORO'
Position

Associate Professor
Telephone

041 234 6325
E-mail
Scientific sector (SSD)

ASSIRIOLOGIA [L-OR/03]
Website

www.unive.it/people/coropa (personal record)

Office
Office hours
contact hours Wednesday, 2-4 pm, pre-booking necessary. Appointment requests for the same day will not be taken into account.
Students are kindly requested to avoid asking questions via e-mail; e-mail shall be used to pre-book a time-slot for on-site appointement, which will be allotted exclusively within the set time block. Students who did not pre-book will not be received.
In order to allow for the professors to harmonize conveniently all their professional duties (research, teaching, outreach etc) students and those who require signatures (e.g. Erasmus, CFU, admissions etc) are advised that I deal with these activities (including the allocation of a contact hour time slot) exclusively on Wednesday, in due order of arrival of the e-mail/request. Please do not urge for a quick response, and make sure that you organise your needs and deadlines taking into due account this caveat.

follow the feed