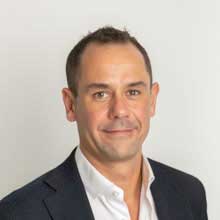 FINOTTO Vladi
Position

Associate Professor
Roles

Delegated to Knowledge Transfer

Telephone

041 234 8783
E-mail
Fax

041 234 8701
Scientific sector (SSD)

ECONOMIA E GESTIONE DELLE IMPRESE [SECS-P/08]
Website

www.unive.it/persone/vfinotto (personal record)

Office

Department of Management
Website: https://www.unive.it/dep.management
Where: San Giobbe

Office hours
Office hours will be on wednesday at 1030 starting from november the 24th (except for the 8th of december, national holiday).

Notices
Ricevimento del 19 gennaio SOLO online
Published on 18/01/2022
Contrariamente a quanto comunicato, per motivi sopraggiunti, il ricevimento si terrà il 19 alla stessa ora ma SOLO online al link indicato al precedente avviso.
TESI MAGISTRALI: temi e progetto
Published on 18/01/2022
Si avvisano gli studenti interessati a svolgere una tesi con me, che accetterò tesi solamente su progetti di ricerca attualmente avviati. Nello specifico, per le tesi magistrali, accetterò solamente tesi sui seguenti progetti:
1. Innovazione strategica e modelli di business del settore agri-food (ruolo e impatto della digitalizzazione e della sostenibilità);
2. Ecosistemi imprenditoriali e dell'innovazione: il caso del Prosecco district;
3. Tecnologie digitali (industria 4.0) e sostenibilità nel settore agrifood: review della conoscenza esistente.
Accetto studenti in possesso dei seguenti requisiti:
1. Motivazione a sviluppare un percorso sui temi oggetto del presente avviso;
2. Al massimo due esami al termine degli studi;
3. Non impegnati (per il periodo della tesi) in attività di stage/studio all'estero;
4. Che abbiano come obiettivo di laurea novembre 2022 o marzo 2023;
5. (non dirimente ma importante) con una buona media (superiore al 26/30);
6. a loro agio con l'inglese tecnico scritto e parlato.
7. disposti a mobilità sul territorio del NordEst per fare interviste e attività di rilevazione di dati.
Ricevimento di mercoledì 19 gennaio 2022
Published on 17/01/2022
Riceverò SOLO online (meet.google.com/uyh-ccow-yef ) alle 1430 di mercoledì 19.
Opportunità di Stage
Published on 11/01/2022
L'agenzia Freskiz Communicate offre opportunità di stage a giovani laureandi triennali e magistrali
Gli stidenti saranno coinvolti nella dimensione strategica dei progetti, marketing, digital marketing e comunicazione, toccando con mano anche le parti più pratiche, con la gestione di alcune parti di ogni singolo progetto.
Temi principali oggi per lo studio: production, pharma, non-profit. Si stanno sviluppando possiibili progettualità su fashion, food-beverage, wine-beer-spirits.
Curriculum ed eventuale portfolio vanno inviati a job@freskiz.com e in cc. a me.
follow the feed