FINOTTO Vladi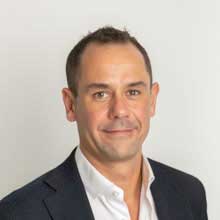 VALUE CREATION AND ENTREPRENEURSHIP - [ET0080] (161165): Exams, 21st January 2021
Published on 20/01/2021
Dear students,
tomorrow I will be doing the exams for the course starting at 9 AM. The exam is oral I will ask each of you two questions on the readings you should have already covered (Disciplined entrepreneurship and The Lean startup). This is the Gmeet room where we will meet: meet.google.com/hbv-nrep-iqj
I kindly ask those of you who will not attend to send me an email so I can organize the examinations at best.
GESTIONE DELLE IMPRESE-1 - Cognomi Dl-Pas [ET0114-1] VENEZIA (171054): Orali appello del 19
Published on 19/01/2021
Numero di risposte: 0
Gli orali cominceranno alle 12 di martedì 19. In allegato l'agenda. Si pregano gli studenti di collegarsi alla stanza zoom con una decina di minuti di anticipo. Chiaramente, visti i numeri, chiediamo pazienza. L'organizzazione complessiva delle due prove è pubblicata sul Moodle della prof.ssa Calcagno.
La stanza Zoom (valida per tutti e tre i giorni) è:
Esame -gestione delle imprese I e II
Published on 15/01/2021
L'esame di gestione delle imprese (I e II) prevede un test di preselezione per accedere all'orale. Al seguente link (moodle) è pubblicata una simulazione delle domande.
https://moodle.unive.it/mod/quiz/view.php?id=285229
Richiesta Tesi: avviso importante
Published on 14/01/2021
Il numero di mail inviate rende impossibile per il docente rispondere a tutte. In generale, quindi, si ritiene opportuno dare delle indicazioni agli studenti che intendono sviluppare una tesi con me:
1. Non inviare mail con generiche richieste sulla disponibilità a fare da relatore. Senza indicazioni su temi, tempi, modalità di svolgimento non posso rispondere;
2. Presentarsi a ricevimento dopo aver preso visione delle attvità di ricerca del docente (per comprendere i temi di cui si occupa) e del punto 3;
3. Gli studenti che intendono chiedere la tesi devono presentarsi negli orari di ricevimento con un documento di una pagina che risponde alle seguenti domande: Qual è la domanda a cui la tesi vuole dare una risposta? Quali letture/informazioni/background ha lo studente sul tema? Quali attività di analisi empirica (casi di studio, questionari, esperimenti ...) si intende svolgere per dare risposta alla domanda di ricerca?

Positicipo ricevimento di lunedì 18 gennaio 2021
Published on 14/01/2021
Il ricevimento di lunedì 18 gennaio si terrà alle 1315. il link alla stanza di meet è il seguente: meet.google.com/ywv-taxz-fnz
Ricevimenti gennaio
Published on 08/01/2021
i ricevimenti di gennaio si terranno il lunedì alle ore 11 al seguente link
meet.google.com/ywv-taxz-fnz

follow the feed