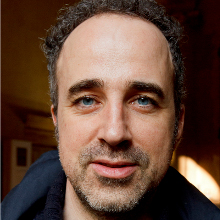 BERTELE' Matteo
Position

Associate Professor
Telephone

041 234 6263
E-mail
Fax

041 234 6210
Scientific sector (SSD)

STORIA DELL'ARTE CONTEMPORANEA [L-ART/03]
Website

www.unive.it/persone/matteo.bertele (personal record)

Office
Office
Office hours
Notices
Ciclo di conferenze: Storie di donne creative nel XX secolo tra Russia ed Europa
TIROCINIO PER STUDENTI MAGISTRALI: REGISTRAR PRESSO BIENNALE DI VENEZIA
Published on 21/03/2023
Proponenti: Dipartimento di Filosofia e Beni Culturali - Università Ca' Foscari Venezia
Partner del progetto: Fondazione La Biennale di Venezia
Responsabile: Giuseppe Barbieri
Tutor: Angela Bianco
Destinatari: studenti laurea magistrale
Numero tirocinanti: in via di definizione
Periodo: 17 aprile- 27 maggio / 26 novembre- 20 dicembre 2023
Durata: 150h a pax
Info e inoltro candidature: angela.bianco@unive.it
V. allegato
Online lecture series: "NEW APPROACHES TO ART IN THE GDR"
Published on 21/03/2023
NEW APPROACHES TO ART IN THE GERMAN DEMOCRATIC REPUBLIC. A lecture series jointly organized by Sven Spieker (UC Santa Barbara) and Matteo Bertelé (Ca' Foscari University of Venice).

An interdisciplinary series of lectures by national and international scholars doing cutting-edge research into experimental GDR art and visually oriented literature, with a special focus on exhibition history; the representation of women and ethnic minority populations in the GDR across a broad range of artistic forms; and innovative approaches to the medium of the artist's book in GDR art and its intermedia poetry.
For more infos, including previously recorded lectures: https://gclr.complit.ucsb.edu
follow the feed