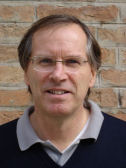 DOWLING Gregory
Position

Associate Professor
Telephone

041 234 9441
E-mail
Fax

041 234 9412
Scientific sector (SSD)

LINGUE E LETTERATURE ANGLO-AMERICANE [L-LIN/11]
Website

www.unive.it/persone/dowling (personal record)

Office
Office hours
Orario di ricevimento primo semestre a.a: 2021/22
Martedì ORE 10.30, studio docente Ca' Bernardo.
Eventuali ricevimenti da remoto da concordare via e-mail
Verificare sempre gli avvisi del docente.
TESI DI LAUREA: Gli studenti che intendono farsi seguire per la tesi di laurea sono pregati di rivolgersi al docente con almeno 4 (laurea triennale) o 6 (laurea magistrale) mesi di anticipo. Verranno accettate solo tesi seguite in modo graduale dal docente e completate almeno per tre quarti a un mese dalla data per l'upload.
DEGREE THESES: Students seeking supervision for their degree theses should approach the teacher at least four (laurea triennale) or six (laurea magistrale) months prior to graduation. Theses will only be accepted if they are followed stage by stage by the teacher and if they are at least three-quarters complete a month before the upload date.

follow the feed