GHERSETTI Antonella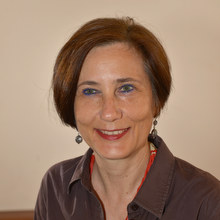 American University in Cairo (AUC)-corsi di arabo
Published on 24/11/2020
The Department of Arabic Language Instruction(ALI) at the American University in Cairo (AUC) is pleased to announce that applications for CASA@AUC 2021-2022 are open as of November 15th, 2020. The applications are open for serious and advanced Arabic language learners from the USA and ALL parts of the world. The program is open both to those who can pay tuition and fees (Pay Your Own Way) and to those who qualify for fellowships on the basis both of merit and of availability. The CASA@AUC scholarship offers full tuition for 31 credit hours over three semesters, starting summer 2021 till end of Spring 2022, monthly stipend for 12 months, and 1 round flight ticket. Selected applicants will be required to buy their own international medical insurance or provide evidence of possessing international insurance coverage that matches AUC's requirements. The program is running and is planned to run in-person in Cairo, Tahrir Campus. However, this is subject to change according to the situation. Please update yourself with the latest on coronavirus precautionary measures at: https://www.aucegypt.edu/coronavirus/all-about-coronavirus, and check the risk mitigating factors here. Application to the program requires that all applicants take the ACTFL exam for Reading, Listening, Writing and an Oral Proficiency Interview.
Deadlines:
Application deadline is January 8, 2021. Apply here.

Information about the exam is here and the results are required by February 15th. To make sure that the test results are posted by that deadline, make sure to take the test before the 5th of February.
Please check our website for further program details and application instructions.
For inquiries and questions, contact Iman Soliman, iaziz@aucegypt.edu and/or Heba Salem (casa@aucegypt.edu) or (hebasalem@aucegypt.edu).
Best of wishes,
Iman Aziz Soliman
PhD. University of Edinburgh
Chair, Department of Arabic Language Instruction, ALA

follow the feed