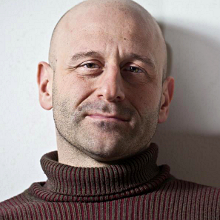 BASOSI Duccio
Position

Associate Professor
Telephone

041 234 9479
E-mail
Fax

041 234 9412
Scientific sector (SSD)

STORIA DELLE RELAZIONI INTERNAZIONALI [SPS/06]
Website

www.unive.it/persone/duccio.basosi (personal record)

Office
Office hours
OFFICE HOURS January 2023 (write at duccio.basosi@unive.it for an appointment)
10 January, h. 14
18 January, h. 11
25 January, h. 14
1 February, h. 14
INFO x MASTER'S DEGREE THESIS
A master's thesis may consist of an in-depth review of the literature useful for clarifying an issue of the History of International Relations or in a work that, to such review, adds the analysis of primary sources useful to go beyond the "state of the art". Five steps to approach a thesis with my supervision:

Make sure that my exam was one where you did well: it is always advisable to write the thesis in a subject for which you had a good grade.
Take a look at my publications, since a thesis with my supervision involves working on similar themes. In any case: no thesis proposals on the future.
If the topics I deal with are of any interest to you, write to me to ask for my guidelines for master's thesis, specifying how many exams you still need to take.
If, after reading my guidelines, you intend to continue, carry out on your own the steps indicated there for the preparation of your project.
When the project is ready, send it to me so we can discuss it at my office hours.
INFO x THREE-YEAR FINAL PAPER
The final paper consists of a critical review of the secondary literature on a matter of your interest in the History of International Relations. Write to me to make an appointment to discuss your proposal. In view of the appointment, make sure that your proposal does not concern matters whose bibliography exceeds ten books (therefore no proposals on "relations between the United States and the Soviet Union from 1945 to 1991" or the likes). Obviously: no proposals on the future.
follow the feed