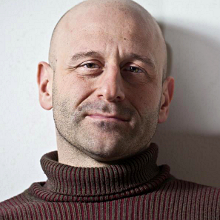 BASOSI Duccio
Position

Associate Professor
Roles

Department's Delegate for Interdepartmental relations

Telephone

041 234 9479
E-mail
Fax

041 234 9412
Scientific sector (SSD)

STORIA DELLE RELAZIONI INTERNAZIONALI [SPS/06]
Website

www.unive.it/persone/duccio.basosi (personal record)

Office
Office hours
ORARIO DI RICEVIMENTO - OFFICE HOURS
Friday 14 January, h. 16-18 (write me to fix an appointment)
Wednesday 19 January, h. 11-13 (write me to fix an appointment)
Friday 28 January, h. 15-17 (write me to fix an appointment)
PLEASE NOTE #1: FINAL THESIS ("Tesi di Laurea Magistrale")
Students interested in writing their final dissertation under my supervision should keep in mind the following:

As you start thinking about a possible topic, you can write me an email to receive a 15-page vademecum with more detailed instructions for the preparation of your thesis.
I am a historian of international relations. As you can see from my publications page on Ca Foscari's website, I have written on various aspects of international affairs between the 1960s and the 2000s, among which: international politics of monetary relations, international energy politics, international oil politics, transnational ecological thought, international debt negotiations, global international organizations (UN, IMF, World Bank), US foreign policy, Soviet foreign policy, Cuban foreign policy, Italian foreign policy, European integration. Unfortunately, I am not competent on everything. Proposals for final theses should not be too far away from the topics above and should deal with history (no proposals about "the future of international relations", please).
PLEASE NOTE #2: LEARNING AGREEMENT PER ERASMUS E OVERSEAS
For my signature as RIC's reference person for Erasmus and Overseas exchanges, please have you Learning Agreements sent to me by email at duccio.basosi@unive.it in .doc format.
Notices
STORIA DELLE RELAZIONI INTERNAZIONALI - [LT7050] (191918): Attivazione spazio moodle
Published on 11/01/2022
Gli studenti e le studentesse che intendono seguire il corso di Storia delle Relazioni Internazionali (LT7050) nel secondo semestre sono gentilmente invitati/e a iscriversi allo spazio moodle del corso (https://moodle.unive.it/course/view.php?id=11027).
follow the feed