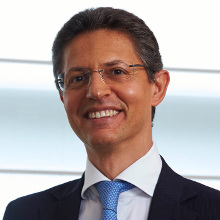 Office hours
Venezia - San Giobbe - Dipartimento di Management - studio n. 209, secondo piano, ala C2
Si veda la scheda Avvisi del docente dove sono presenti tutte le indicazioni.
Richieste di Tesi
Per le richieste di tesi di laurea in Diritto Tributario compilare il modulo (presente nella sezione materiali didattici) e farlo pervenire al docente a ricevimento o tramite e-mail.
Il docente comunicherà all'indirizzo di posta elettronica indicato nel modulo se accetta, rifiuta o chiede una modifica alla vostra proposta di tesi.
Per evitare confusione, si invita a non utilizzare la Procedura per la presentazione del modulo di proposta tesi on line adottata dal Dipartimento di Management, ma ad adottare esclusivamente la modalità di cui sopra.
Venice – San Giobbe – Department of Management – C2 building – second floor – room n.209
During the first semester of the academic year 2020/2021, office hours are offered online; for more details, see the "Avvisi docente" section of this page.
Thesis requests:
For thesis requests in the field of Tax Law, please fill in the form (to be found in the teaching materials section) and give it to the professor during office hours, or send it by e-mail. The professor will respond to the e-mail address indicated in the form, stating whether he accepts, refuses or requests a change to your thesis proposal. To avoid confusion, it is preferable not to use the online procedure for submitting a thesis proposal (called "Assignment of your thesis supervisor") adopted by the Department of Management, but to exclusively adopt the aforementioned method.

Notices
ricevimenti gennaio 2022 e prima settimana di febbraio
Published on 09/01/2022
I ricevimenti nel periodo indicato si terrano con modalità on line nelle seguenti giornate:
12.1 h. 15.00
20.1 h. 18.30
27.1 h. 18.30
2.2 h. 15.00
Collegarsi via Skype a antonioviotto1
abbonamento agevolato alle riviste RTDT e TN per i laureandi
Published on 09/01/2022
Per i laureandi che lo desiderano, è possibile sottoscrivere un abbonamento trimestrale on line alle riviste Rivista Trimestrale di Diritto Tributario e Tax News al prezzo complessivo di 30 euro.
Gli interessati possono contattare la dott.ssa Silletti (teresa.silletti@giappichelli.it), precisando di essere laureandi del Prof. Viotto o del Prof. Tosi o del Prof. Interdonato.
per i laureandi - guida per la stesura della tesi e modulo richiesta tesi
Published on 09/01/2022
Tutti i laureandi del Prof. Viotto debbono leggere attentamente le linee guida qui allegate (e pubblicate anche su Moodle) e debbono attenersi rigorosamente ad esse.
follow the feed