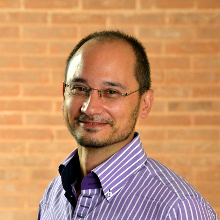 Office hours
Venice – San Giobbe – Department of Management – C2 building – ground floor – room n.4
During the first semester of the academic year 2021/2022, office hours are mainly offered online; for more details, see the "Avvisi docente" section of this page. Each student can arrange hoffice hours with the teacher by email (fasano@unive.it). For specific information on courses, students have to refer to the corresponding Moodle page.

Notices
RICERCA OPERATIVA - [CT0120] VENEZIA (172508): Avviso per studenti a.a. 2021-2022
Published on 21/01/2022
Tutti i materiali didattici, incluso il programma finale, dispense, esami precedenti + soluzioni, istruzioni per l'esame, ecc. sono disponibili sulla piattaforma Moodle. Dopo il 4 dicembre 2021, in accordo con l'emergenza COVID-19, ogni studente può richiedere di svolgere il tramite Gmeet / Skype / Zoom in una data/ora, contattando il docente su fasano@unive.it. Avvisi futuri possono seguire in base all'evoluzione della pandemia. Avvisi specifici relativi ad ogni appello d'esame verranno pubblicati su questa pagina, in anticipo rispetto a ciascun appello.
Cordiali saluti, Giovanni Fasano
CALCULUS AND OPTIMIZATION - [CM0469] VENEZIA (175888): Notice for students, academic year 2021-2022
Published on 21/01/2022
All , including the final syllabus, handouts, previous exams + solutions, exam instructions, etc. are available on the Moodle platform. , in accordance with the COVID-19 emergency, each student can request to carry out the individual reception via Gmeet / Skype / Zoom on a date / time, by contacting the teacher on fasano@unive.it. Future warnings may follow based on the evolution of the pandemic. Specific notices relating to each exam session will be published on this page, in advance of each session.
Sincerely yours, Giovanni Fasano
follow the feed