FASANO Giovanni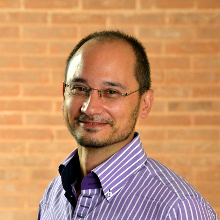 COMPUTATIONAL TOOLS FOR ECONOMICS AND MANAGEMENT - [ET2003] VENEZIA (179292): Preliminary information + Office Hours a.y. 2020 - 2021 + Calls
Published on 26/05/2021
Dear students,
welcome and thank you for joining the course of Computational Tools for Economics and Management. This course has the dedicated Moodle page https://moodle.unive.it/course/view.php?id=4871 that students are 'warmly' invited to join and periodically visit. In this page students can find all the materials + exam rules + exam samples with solutions + lessons recordings + notices, which are essential for passing the exam. Due to COVID-19 emergence, in case of any doubts your teacher will always be available by email fasano@unive.it . Furthermore, students can use Zoom/Gmeet/Skype to have with the teacher, after setting date/time of the meetings by email.
The next call is set for June 15th, 2021, at 09.00 (Venice local time) and will be held "remotely". Further notices will follow containing instructions for the call, in accordance with the evolution of the COVID-19 pandemic. Students who intend to join the call, as for any exam, must first regularly register on the UNIVE website.
This teacher wishes you the best...Take care !!! Giovanni Fasano
RICERCA OPERATIVA - [CT0120] VENEZIA (172508): Avviso per studenti
Published on 26/05/2021
Tutti i materiali didattici, incluso il programma finale, dispense, esami precedenti + soluzioni, istruzioni per l'esame, ecc. sono disponibili sulla piattaforma Moodle. Dopo il 7 dicembre, in accordo con l'emergenza COVID-19, ogni studente può richiedere di svolgere il tramite Gmeet / Skype / Zoom in una data/ora, contattando il docente su fasano@unive.it. Avvisi futuri possono seguire in base all'evoluzione della pandemia.
Prossima data di Esame: . Seguiranno ulteriori indicazioni prima dell'appello, attraverso la piattaforma Moodle.
Cordiali saluti, Giovanni Fasano
CALCULUS AND OPTIMIZATION - [CM0469] VENEZIA (175888): Notice for students + Office Hours
Published on 26/05/2021
All teaching materials, including final Programme, handouts, previous exams+solutions, instructions for the exam, etc. can be found on Moodle platform. After December 7th, 2020, in accordance vith COVID-19 emergence, each student can claim for through Gmeet/Skype/Zoom in a date/time, by contacting the teacher at fasano@unive.it. Future notices can follow according with pandemia evolution.
Next Exam call: and will be held "remotely". Further notices will follow before the call, through Moodle platform.
Best regards, Giovanni Fasano

follow the feed