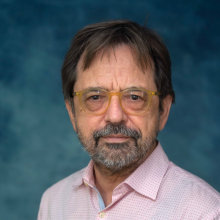 PASCHKE Peter Martin
Position

Researcher
Telephone

041 234 7844
E-mail
Fax

041 234 7850
Scientific sector (SSD)

LINGUA E TRADUZIONE - LINGUA TEDESCA [L-LIN/14]
Website

www.unive.it/persone/paschke (personal record)

Office hours
During the lecture period of the I semester 2022-23 (14/9-21/12/22), consultation hours, unless otherwise indicated, will be held on
Wednesdays from 10.30 a.m. to 12.30 p.m. in the lecturer's office in Palazzo Cosulich (Zattere).

Notices
Esiti appello del 11/01/2023 del corso LINGUA TEDESCA 1 - Classe 1 [LT0052] (189330)
Published on 16/01/2023
In allegato gli esiti della prova scritta del 11/1/2023.
Visione compiti: durante il ricevimento in presenza (25.1.2023 o successivi)
Cordiali saluti
Peter Paschke
Ricevimento su prenotazione
Published on 09/01/2023
Durante il periodo di esami a gennaio 2023 si tengono i seguenti ricevimenti in presenza, SOLO SU PRENOTAZIONE:
- merc. 11/1/2023, ore 14-15.30
- lun. 16/1/2023, ore 14-15.30
- merc. 25/1/2023, ore 10.30-12.30
Gli studenti interessati si possono prenotare tramite e-mail.
follow the feed