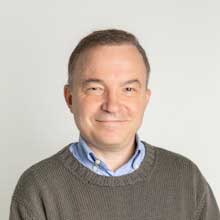 Info richiesta TESI (Thesis supervision info)
Published on 23/11/2021
**** Thesis supervision***
***************
Dear students
Thank you for your inquiry about thesis supervision. Unfortunately, these days I am receiving a lot of requests and, since priority during office hours has to be given to students that are already under my thesis supervision and/or students having specific questions about my courses/exams, it is not possible to organize virtual meetings to discuss individual research ideas.
The correct procedure to follow is hence presenting your idea online, through the "richiesta relatore online" page. My advice is to
i) provide a detailed description of the research idea, with specific attention on the type of data needed, and where/how to get them (some ideas are very interesting, yet difficult to implement)
ii) include a brief index (i.e., list of contents)
iii) include some bibliographical references
Also, since it is possible to accept only a limited number of thesis proposals, my suggestion is to contact different professors (a plan b, so to speak).
Best regards
Pietro Lanzini
************
follow the feed