LANZINI Pietro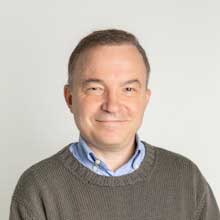 Ricevimento (Office hours)
Published on 22/01/2021
In the third period, office hours will be online, only. As a consequence, there is no dedicated day of the week, but students can contact me by email, writing the topic they want to discuss, and agree on an appointment on googleMeet.
E-BUSINESS, ENTREPRENEURSHIP AND DIGITAL TRANSFORMATION-1 - [ET7010-1] RONCADE (170902): Online exam February 2nd 2021
Published on 12/01/2021
Due to the persistence of the COVID pandemic, February 2nd exam will be online, structured with 3 open questions. Further practical details will be provided in the days before the exam.
MARKETING AVANZATO - [EM6036] (178432): Informazioni su modalità esame
Published on 07/01/2021
A causa del perdurare dell'emergenza COVID, l'esame del 5 Febbraio sarà online. L'esame sarà strutturato con 3 domande aperte da 10 punti a testa. Nei giorni precedenti all'esame verranno fornite istruzioni operative (piattaforma, link, eventuali turni, etc.)

follow the feed