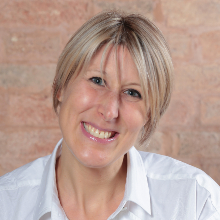 Alessandra ZANARDO
Position

Associate Professor
Roles

Member with legal expertise of the Commission for the Enhancement of Knowledge
Department's Delegate for Orientation and Tutoring

Telephone

041 234 7666 / 041 234 6686
E-mail
Fax

041 234 9176
Scientific sector (SSD)

DIRITTO COMMERCIALE [IUS/04]
Website

www.unive.it/persone/alessandra.zanardo (personal record)

Office

Department of Economics
Website: https://www.unive.it/dep.economics
Where: San Giobbe

Office hours
Office hours - academic year 22/23
In the firts period, office hours will be held on Thursday, from 11.00 am to 1.00 pm.
As a general rule, office hours will be held in person, except where otherwise indicated in the announcements or, exceptionally, at the request of students.
Meeting Room for office hours: https://unive.zoom.us/j/8992239202
Dissertation Supervision
I supervise undergraduate and postgraduate dissertations, both in Italian and in English, on the following topics: entrepreneurs, crisis and insolvency, partnerships and companies, start-ups and SMEs, IP rights (trademarks, patents, designs and trade secrets), unfair competition, copyright. I precise, particularly for whom is interested in trademarks, that all dissertations will focus on legal aspects of IP rights; they won't focus on marketing and/or communication. Interested students are invited to submit a detailed proposal.

follow the feed