Marie Skłodowska-Curie Individual Fellowships (IF)

Ca' Foscari University confirms its record as top academic host institution in Italy for MSCA Individual Fellowships awarded in the frame of the last calls since 2014 (top 10 in 2017, top 6 since 2018), achieving in 2019 the 4th position in Europe.
Marie Skłodowska-Curie Individual Fellowships (IF) aim to support the career development and training of researchers in all scientific disciplines through international and intersectoral mobility.
Marie Skłodowska-Curie Fellowships provide an extremely enriching experience, that enhance the career perspectives for researchers.
Ca' Foscari will provide researchers with many benefits: a constant and effective support and, in case the proposal is retained for funding, an additional year of fellowship (Marie Curie +1) funded by our University.
Contacts and reservations
The International Research Office - Individual Funding Office offers information and support to researchers applying with Ca' Foscari.
---
Call 2020
Call opens on: April 8, 2020
Deadline: September 9, 2020
Further information:
---
Eligible Researchers
At the time of the deadline of the call, researchers shall have obtained a doctoral degree or at least four years of full-time equivalent research experience (measured from the date when they obtained the degree formally entitling him or her to embark on a doctorate).
Also, researchers need to comply with the mobility rules of the call: please, check section "Types of grants" on this.
---
Types of grants
Support is foreseen for individual, trans-national fellowships awarded to the best or most promising researchers for employment in EU Member States or Associated Countries. Fellowships are either:
European Fellowships: They are held in EU Member States or Associated Countries and are open to researchers either coming to Europe or moving within Europe for a period of 12 to 24 months, and specifically to a country where the researcher has not resided or carried out their main activity for more than 12 months over the last 3 years prior to the call deadline.


Global Fellowships: This action enhances the international dimension of European researchers' career by financing research project to be carried out in two different countries. This action is based on a secondment to a third country (from 12 to 24 months) and a mandatory 12-month return period to a European host institution.
The researcher must not have resided or carried out their main activity in the third country of the outgoing phase for more than 12 months over the last 3 years prior to the call deadline.
Supervisors and research topics
Researchers who do not have a supervisor yet should check the webpages of Ca' Foscari Departments and interdisciplinary Teams, where to find the best supervisor for their research proposal. Researchers should then agree with their Ca' Foscari supervisor their project idea.
Researchers will choose their research topic freely, in collaboration with their supervisor.
---
Financial support
The European financial contribution for a Marie Curie Fellowship is a flat-rate for the entire period of the project. The average salary of a MSCA fellow in Italy is around 4000 euros per month, and is tax free. It provides the following entries yearly allocated:
Researcher unit cost (per month)
| | | |
| --- | --- | --- |
| Living allowance* | Mobility allowance | Family allowance |
| € 4.880 | € 600 | € 500 |
* A country correction coefficient applies to the living allowance.
Institutional unit cost (per month)
| | |
| --- | --- |
| Research, training and networking costs | Management and indirect costs |
| € 800 | € 650 |
---
Marie Curie Alumni Association - Venice Local Organisation
The Marie Curie Alumni Association - Venice Local Organisation includes Marie Curie Fellows who are carrying out (or carried out) their MC research project at our Institution and, in addition, Ca Foscari Alumni awarded with a Marie Curie Fellowship. The membership will be extended to all Marie Curie Fellows doing research in Venice.
The group was launched with the aim to allow MC Fellows to meet, communicate, and collaborate actively by exchanging information on their experiences. It is a network composed of excellent researchers from all over the world with different backgrounds, who will have the opportunity to propose initiatives and expand our University's opportunities for international and interdisciplinary collaboration.
The Venice Local Organisation is part of the international network Marie Curie Alumni Association, that includes those researchers who have benefited from Marie Curie Fellowships.
---
Tenure-Track Position for Marie Skłodowska-Curie Global Fellowships
Global Fellowships are open to researchers currently within or outside Europe who want to move to a Third Country and then come back to an EU Member State or Associated Country.
The duration of the fellowship is 24 to 36 months and primarily covers the salary of the researcher. Global Fellowships are awarded to the most promising researchers, who want to benefit from training abroad (mobility rules).
Ca' Foscari can offer a tenure-track position to researchers who have been awarded a three-year Global Fellowship.
If you want to apply for MSC-Global Fellowship at Ca' Foscari please contact our International Research Office at mariecurie@unive.it.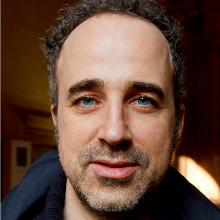 "I am very grateful to Ca' Foscari academic staff and research office for supporting me during the application of the project "GYSIART - A cultural history of comparative art practices and receptions in Cold War Europe (1945-1991)", granted in 2017 with a three-year Marie Skłodowska-Curie Global Fellowship. Upon the obtainment of the fellowship, [...] it was possible to open a three-year tenure-track position as researcher.
This opportunity is providing me a ground-breaking enhancement and concrete perspectives in my future scholar career."
Matteo Bertelè, tenure-track researcher at the Department of Philosophy and Cultural Heritage
Last update: 25/02/2021