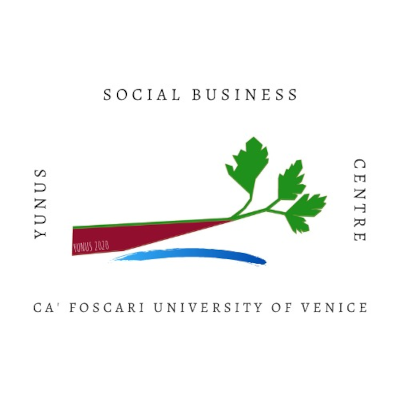 "All human beings are born entrepreneurs. Some get a chance to unleash that capacity. Some never got the chance, never knew that he or she has that capacity"
Muhammad Yunus
Events
About
Yunus Social Business Centre - Ca' Foscari University of Venice is active since April 2020. Through activities of research and advising, it stands to spread Social Business principles and theories, according to Nobel Peace Prize Muhammad Yunus' lessons. It is accredited by the Yunus Centre of Dhaka (Bangladesh) and it is part of a Global Network. It promotes a concept of social economy with the aim of combining economic and environmental sustainability with social purposes.
Unit
In order to better address the various challenges that the social business sector is facing, the Ca' Foscari YSBC is composed of different units. Each unit is led by a scientific director, supported by the relative project managers.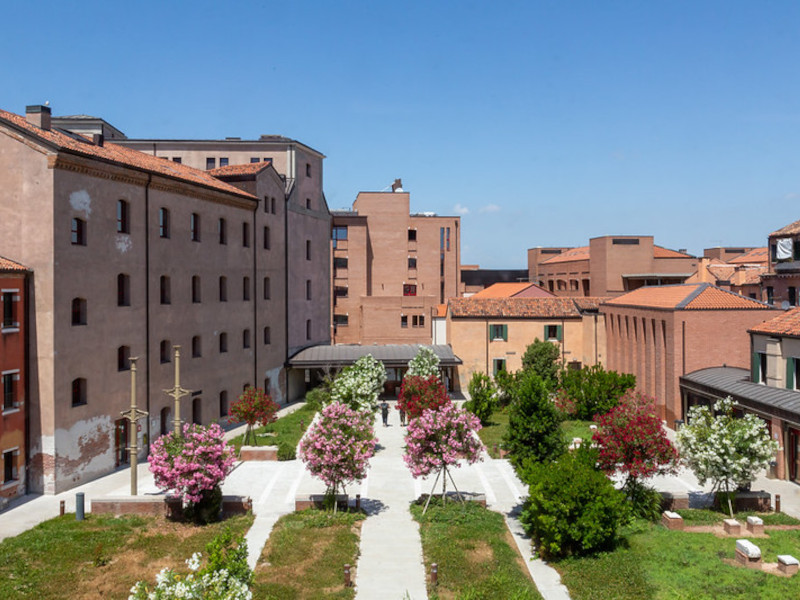 Social Innovation Unit
The aim of the Social Innovation Unit is to develop research in the fields of health and welfare, under an entrepreneurial perspective, aiming to maximize the social impact return combined with economic sustainability. In order to broaden the consciousness of social business, the Unit is involved in various projects supporting social enterprises and local authorities.
Scientific director and Director of the Yunus Social Business Centre - Ca' Foscari University of Venice: Stefano Campostrini - Full Professor
Project Manager: Giulio Minto - Research Grant Holder
Main Publications:
Stefano Campostrini; Marta Gibin (2019) Nuovi modelli di governance del territorio, innovazione sociale e partecipazione: a prospettiva della co-creazione, Rapporto Ca' Foscari sui comuni, castelvecchi, pp. 105-122 (ISBN 978-88-3282-719-4)
Stefano Campostrini (2020) Governance territoriale per una nuova società: una riflessione su social innovation e governance, Rapporto Ca' Foscari sui comuni 2020, Castelvecchi, pp. 201-211 (ISBN 978-88-3290-072-9)
(a cura di) Giovanni, Bertin; Stefano, Campostrini (2015) Equiwelfare and Social Innovation , Milano, FrancoAngeli, pp. 1-190 (ISBN 9788891713247)
Impact Unit
The Impact Unit was created to pursue projects with a high social impact aimed at investigating new business models, new strategies, new partnerships at the foundation of Social Business. The Impact Unit places its main focus on innovation and social business, with particular attention on how hybrid organizations can create social impact and economic sustainability. The Unit's projects are linked by the common topics of innovation and social enterprise, Third sector and non-profit, with a particular focus on International Development Cooperation.
Scientific director: Francesco Rullani - Full Professor
Project Manager: Giacomo Buzzao - Research Grant Holder
Main Publications:
Capo F.; Rullani F. (2022) Being for Profit, Non-profit, or Both? The Risk Advantage of Social Enterprises in the Face of Shocks, Issues in Business Ethics, Springer Science and Business Media B.V., vol. 62, pp. 187-214 (ISBN 978-3-030-96595-2; 978-3-030-96596-9) (ISSN 0925-6733)
Luca Mongelli; Francesco Rullani; Tommaso Ramus; Tomislav Rimac (2019) The Bright Side of Hybridity. Exploring How Social Enterprises Manage and Leverage Their Hybrid Nature in JOURNAL OF BUSINESS ETHICS, vol. 159, pp. 301-305 (ISSN 1573-0697)
Francesco Rullani (2019) Internazionalizzazione e sostenibilità ambientale e sociale: un sentiero in divenire ricco di opportunità, L'Italia nell'economia internazionale, International Trade Agency (ICE) (ISBN 9788898597222)
Mongelli, Luca; Versari, Pietro; Rullani, Francesco; Vaccaro, Antonino (2017) Made in Carcere: Integral Human Development in Extreme Conditions in JOURNAL OF BUSINESS ETHICS, vol. 152, pp. 977-995 (ISSN 0167-4544) DOI - Scheda ARCA: 10278/3717664
Mongelli, Luca; Rullani, Francesco (2016) Inequality and marginalisation: social innovation, social entrepreneurship and business model innovation: The common thread of the DRUID Summer Conference 2015 in INDUSTRY AND INNOVATION, vol. 24, pp. 446-467 (ISSN 1366-2716) DOI - URL correlato - Scheda ARCA: 10278/3717661
Voluntary contributions to social projects and NGOs Unit
Through scientific and institutional activities, the unit aims at investigating the main determinants of voluntary contributions to social projects as well as understanding the main time patterns of donations to (national and international) NGOs involved in environmental protection, human rights, social and economic justice. The unit follows a holistic and multidisciplinary approach, trying to make scientifically developed knowledge available to institutional actors, NGOs, and policy makers.
Scientific director: Luca Corazzini – Full Professor
Main Publications:
Luca Corazzini; Christopher Cotton; Tommaso Reggiani (2020) Delegation and coordination with multiple threshold public goods: experimental evidence in EXPERIMENTAL ECONOMICS, vol. 23, pp. 1030-1068 (ISSN 1386-4157)
Corazzini Luca; Cotton Christopher; Valbonesi Paola (2015) Donor coordination in project funding: Evidence from a threshold public goods experiment in JOURNAL OF PUBLIC ECONOMICS, vol. 128, pp. 16-29 (ISSN 0047-2727)

Luca Corazzini; Marco Faravelli; Luca Stanca (2010) A Prize To Give For: An Experiment on Public Good Funding Mechanisms* in ECONOMIC JOURNAL, vol. 120, pp. 944-967 (ISSN 0013-0133)

Bernasconi M.; Corazzini L; Kube S; Marechal M.A (2009) Two are better than one. Individuals' contribution to "unpacked" public goods. in ECONOMICS LETTERS, vol. 104, pp. 31-33 (ISSN 0165-1765)
Migration and Development Unit
Scientific director: Giancarlo Corò - Full Professor
Projects
In order to pursue its values, the Ca' Foscari YSBC develops relevant contacts and partnerships with different stakeholders such as Third sector, NGOs, private enterprises, public institutions, as well as local authorities. The affiliate stakeholders operate both at international and local level contributing to create social impact and economic sustainability.
The mission of the Ca' Foscari YSBC is the one of supporting, under different perspectives, its partners to reach innovative and challenging solutions.