BASOSI Duccio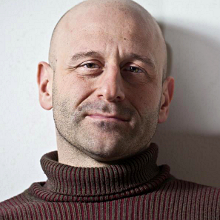 RICEVIMENTO / OFFICE HOURS
Pubblicato il 20/01/2020
Ricevimento / Office Hours
Monday 20 January, h. 14.00-16.00
Tuesday 28 January, h. 17.00-19.00
Tuesday 4 February, h. 16.00-18-00
Thursday 13 February, h. 15.00-17.00
Wednesday 19 February, h. 17.00-19.00
Friday 28 February, h. 15.00-17.00
PLEASE NOTE no. 1: FINAL THESIS ("Tesi di Laurea Magistrale")
Students interested in writing their final dissertation under my supervision should keep in mind the following:
I am a historian of international relations. As you can see from my publications page on Ca Foscari's website, I have written on various aspects of international affairs between the 1960s and the 1990s, among which: international politics of monetary relations, international energy politics, international oil politics, transnational ecological thought, international debt negotiations, global international organizations (UN, IMF, World Bank), US global power, US-European relations, US-Soviet relations, US foreign policy, US foreign policy thinking, Cuban foreign policy, Italian foreign policy, European integration, EEC/EU international relations. Unfortunately, I am not competent on everything. Proposals for final theses should not be too far away from the topics above.

When you come to my office to discuss a possible final thesis, be ready to answer the following questions: what do you want to demonstrate with your thesis? Why should I be interested in reading it? What methods and sources do you plan to use in order to make your point?

As you start thinking about a possible topic, you can write me an email to receive a 15-page vademecum with more detailed instructions for the preparation of your thesis.
PLEASE NOTE no. 2: LEARNING AGREEMENTS, info on exam substitutions and other administrative issues for RIC
For all administrative issues (information on substitutions of exams or "piani di studio", signatures on learning agreements, etc.) students must come personally to the teacher's office hours at the times and dates indicated above, with no previous appointment needed. Students who cannot come personally (e.g., students who need signatures on "changes to learning agreement" forms) must delegate someone to come on their behalf. The teacher will not reply to emails asking questions about these issues, nor to emails attaching forms for signature.

segui il feed