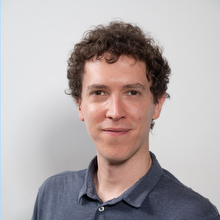 Leggi l'intervista - "Primi piani"
Matteo Feltracco studied at Ca'Foscari Univeristy of Venice, where he obtained a Bachelor in Chemistry and a Master in Chemistry and Sustainable Technologies. In 2021 he obtained a PhD in Environmental Sciences at the Ca 'Foscari University of Venice. From November 2020 to December 2021 he was a research fellow at Institute of Polar Sciences of National Research Council of Italy. From 2022 Matteo Feltracco is Researcher in Analytical Chemistry at Ca' Foscari University of Venice.
His research interests are mainly in the field of chemistry analysis of emerging pollutants (pesticides, plasticizer, etc) in various environmental matrices using HPLC-MS/MS and IC-MS/MS as instrumental techniques. The research activity also focuses on the source apportionment, degradation pathways and transport of atmospheric aerosol over the polar areas through the investigation of environmental tracers. Since 2020 he integrated his expertise with the development of new instrumental methods for the determination of organic compounds in ice cores in a semi-continuous manner.
Last update: 18/02/2022
The information above have been uploaded on Ca' Foscari website direclty by the user this webpage refers to. The correctness and truthfulness of the published information are responsibilities of the relevant user.